Daryl Hannah And Naveen Andrews Join Wachowski Series 'Sens8'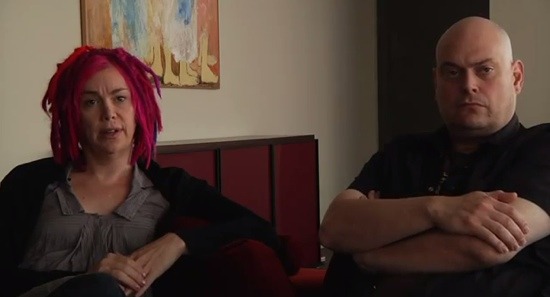 Sens8, the upcoming Netflix sci-fi drama series from Andy and Lana Wachowski and J. Michael Straczynski, has a cast, and we can also tell you a bit about the plot. The show, which will run 10 episodes, was originally described only as "a gripping global tale of minds linked and souls hunted." Now we know that Naveen Andrews (Lost), Daryl Hannah, and Brian J. Smith (Stargate Universe) will feature in the large ensemble cast. In addition to that trio, the show features almost another dozen primary names in it's diverse cast.Deadline has the cast report, and this plot info straight from Straczynski:
The series follows eight characters around the world who, in the aftermath of a tragic death, find themselves linked to each other mentally and emotionally. They can not only see and talk to each other as though they were in the same place, they have access to each other's deepest secrets. Not only must they figure out what happened and why and what it means for the future of humanity, they must do so while being hunted by an organization out to capture, kill or vivisect them.
And the rest of the cast? Andrews and Hannah may only be guest stars, with Brian J. Smith as one of the leads. Also reportedly in the core of the story will be Tuppence Middleton (Jupiter Ascending), Aml Ameen (The Maze Runner, Lee Daniels' The Butler), Doona Bae (Cloud Atlas), Miguel Silvestri, Tena Desae (The Best Exotic Marigold Hotel), Jamie Clayton (Dirty Work), and Max Riemelt (Free Fall).
In addition, Freema Agyeman (Doctor Who), Alfonso Herrera (El Diez), Erendira Ibarra (Capadocia), and Terrence Mann (Critters, All My Children) will appear in the show. 
The scale of Sens8 will also be broad, as the show plans to shoot in locations that include Chicago, San Francisco, London, Iceland, Seoul, Mumbai, Berlin, Mexico City and Nairobi.