'Love Is Strange' Trailer: John Lithgow And Alfred Molina Get Married In New York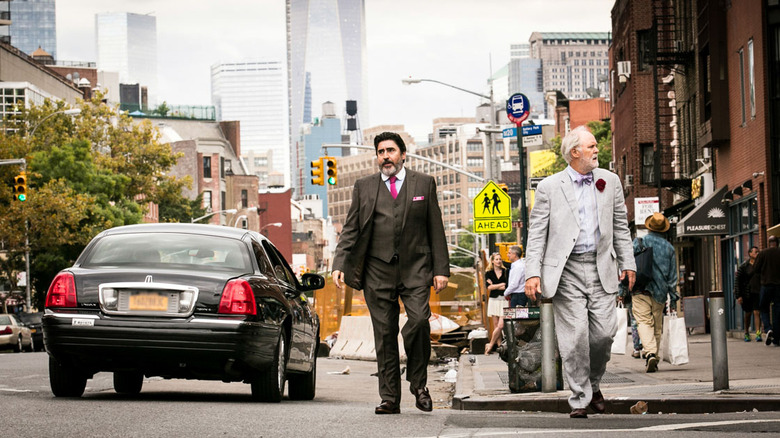 In Love is Strange, John Lithgow and Alfred Molina play a gay couple who jump at the chance to finally get married. However, once news of the nuptuals reaches the church where one of them works, prejudice takes over and they're forced to change their lifestyle completely. Written and directed by Ira Sachs, the film had strong buzz out of the Sundance Film Festival and was picked up by Sony Pictures Classics. It'll be released on August 22 and a trailer has just arrived. Check it out below.
Thanks to Yahoo for the Love is Strange trailer.
Unfortunately, we missed Love is Strange at Sundance so we can't comment on the film directly. As of this publication, it was running a perfect 100% Fresh on Rotten Tomatoes. Below, read the description from the Sundance Film Guide.
After 39 years together, Ben and George finally tie the knot in an idyllic wedding ceremony in lower Manhattan. But when news of their marriage reaches the Catholic school where George works, he is fired from his longtime job, and the couple can no longer afford their New York City apartment. As a temporary solution, George moves in with the two gay cops next door, while Ben moves to Brooklyn to live with his nephew, Eliot; Eliot's wife, Kate; and their teenage son. As Ben and George struggle to secure a new apartment, the pain of living apart and their presence in two foreign households test the resilience and relationships of all involved.
Propelled by exquisite performances from John Lithgow as Ben and Alfred Molina as George, with robust support from Marisa Tomei, Darren Burrows, and young Charlie Tahan, this subtle, yet profound, drama is suffused with gentle humor. From distinguished Festival veteran Ira Sachs (Forty Shades of Blue won the Grand Jury Prize in 2005, and Keep the Lights On played in the U.S. Dramatic Competition in 2012), Love Is Strange will shake audience members to their cores.
Love is Strange opens in NY and LA on August 22.