Legendary Is Making A 'Dead Rising' Movie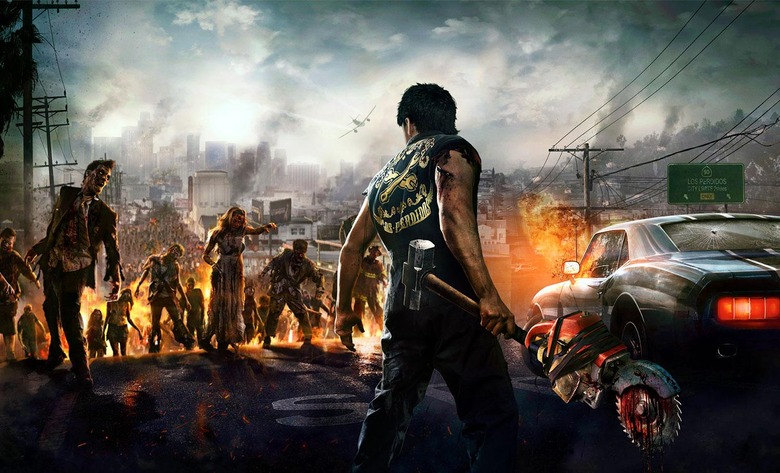 Capcom's zombie-fighting video game series Dead Rising was a debut title on the Xbox 360; that first game and the titles released since all bear a great deal of influence from zombie movies. (Dead Rising 3 debuted with the Xbox One last fall.) But while the games are already heavily film-influenced, it's no surprise that Capcom wants to complete the circle with a Dead Rising movie. What is surprising is the manner in which it is going to happen.
Legendary is producing the film, but this won't be a theatrical release. Dead Rising will be a "full-length digital feature" that will first stream on Sony's service Crackle. 
Variety has the details. Lorenzo di Bonaventura (Transformers series producer) will exec produce; Tim Carter will write and produce with Tomas Harlan. There's no director hired at this point. Carter and Harlan's company, Contradiction Films, is the same company behind the Mortal Kombat: Legacy digital series.
Each of the games generally follows a single protagonist who is desperately trying to survive a zombie outbreak, but there are many other characters sprinkled throughout the games. Variety says of the plot of the film, "When a mandatory government vaccine fails to stop the infection from spreading, the four leads must evade infection while also pursuing the root of the epidemic, with all signs pointing to a government conspiracy."
Tom Lesinski, chief of Legendary Digital, said,
Dead Rising has a built-in fan base and rich characters and plotlines that are ideal for digital storytelling and on target for Legendary's brand. Crackle and Content are adept at distributing cutting-edge digital content and we look forward to delivering a highly engaging and cool series for a global audience.
After Crackle has its way with Dead Rising, the film will be released on disc media, TV, and VOD.
While some fans probably want a much bigger Dead Rising film, this might be a great approach. Going the "digital feature" route will keep the budget down, which means the film doesn't have to be targeted for a broad audience. Perhaps it can be a little messy, maybe even scary.