'You're The Worst' Red-Band Trailer: FX Gets Raunchy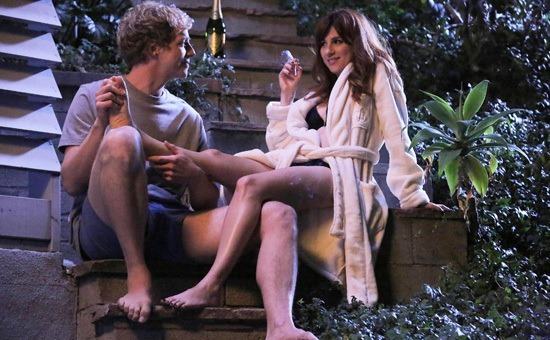 You're the Worst, a new show from FX, really dives in to sex as comedy as it follows a couple (Aya Cash and Chris Geere) who attempt to have a purely sexual relationship, and end up falling for each other anyway. Stephen Falk is the creator/exec producer/showrunner, and the pilot is directed by Jordan Vogt-Roberts (Kings of Summer, the future Metal Gear Solid film). The show is so open about sex that this You're the Worst red-band trailer seems a lot more like a hard-R comedy ad than something for a TV show. This thing isn't even vaguely safe for work, which means you probably want to watch it right now.
The blatant, frank sexuality here is pretty refreshing. It's tough to tell from this how the show will develop, but I'm curious to see the arc. Will the sex become less of a thing once the couple really finds themselves truly in love?
Oh, and that's Queens of the Stone Age covering the great 'Never Say Never' by Romeo Void at a couple points in the trailer. Nice call with that choice.
The show premieres on FX Thursday, July 17 at 10:30pm. Trailer via FX.
You're The Worst, from creator/exec producer/showrunner Stephen Falk, is a comedic love story about what happens when two toxic, self-destructive people (Aya Cash and Chris Geere) fall in love despite themselves and attempt the impossible — a relationship.