'Sinister' Creators Writing New 'Outer Limits' Based On Harlan Ellison Story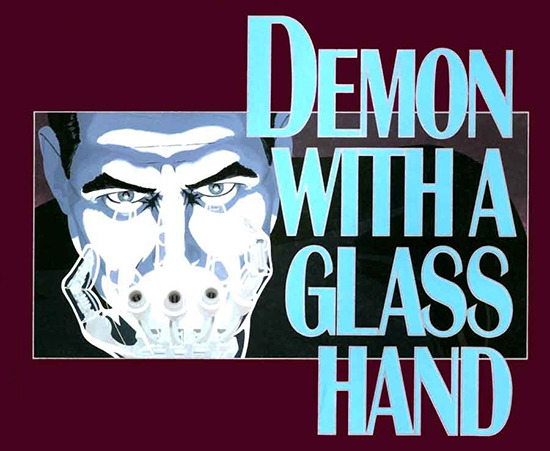 When Sinister director Scott Derrickson was hired to direct Doctor Strange for Marvel Studios, we first wondered if his co-conspirator C. Robert Cargill might end up writing the latest draft of the movie. That wasn't to be, and Jon Spaihts ended up getting the Strange gig instead. But the director and writer of Sinister now have another new project: a new Outer Limits movie, based on Harlan Ellison's story Demon With a Glass Hand.
The pair will co-write a new adaptation, with Derrickson working on the script as Doctor Strange is prepped at Marvel. THR had the news, then Derrickson confirmed via his own Twitter feed:
We don't know who will direct this film.
The trade sums up the story well.
The duo will be tackling time travel, alien invasion and genetic manipulation in adapting the episode, which focused on a man with no memory beyond the last 10 days and a computerized hand who discovers he is from the future. The man is being hunted by an alien race who see him as key to their survival but he soon discovers a more complex and terrifying truth.
This will be an MGM film, produced by Mark Victor via Mark Victor Production.
Derrickson and Cargill had been adapting the video game Deus Ex, but we don't know the status of that project. Their film Deliver Us From Evil opens on July 2, and they also scripted the upcoming Sinister 2.
Here's a documentary on the original Outer Limits episode adapting Ellison's story.
The header image used above is the cover to DC Comics' adaptation of the story, which you can read below.
DC Science Fiction Graphic Novels:5.Demon With a Glass Hand by asa_ladd