AMC's 'Better Call Saul' Delayed And Renewed; See The First Image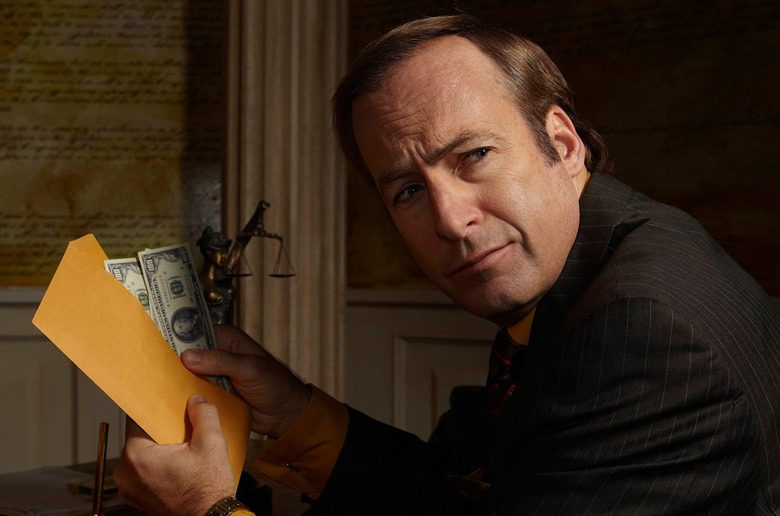 Desperate for a Breaking Bad fix? AMC has both good and bad news for you.
The network announced today that the Breaking Bad spinoff Better Call Saul has been delayed by several months, from late 2014 to early 2015. On the bright side, when the show finally does air we can expect more of it. AMC revealed that it has already renewed the series for a second season. For now, though, you'll just have to settle for the first image from the set. More details and the first Better Call Saul image after the jump.
Breaking Bad creator Vince Gilligan is directing the premiere episode, which follows sleazy lawyer Saul Goodman (Bob Odenkirk) in the years before he hooked up with Walter White. Peter Gould, who created the character in Season 2 of Breaking Bad, will serve as co-showrunner with Gilligan.Michael Kean and Jonathan Banks will star alongside Odenkirk. Additionally, Aaron Paul and Bryan Cranston are expected to make guest appearances, though they have not been officially confirmed for roles. Shooting on the series is currently underway in Albuquerque, New Mexico, as you can see in the photo below.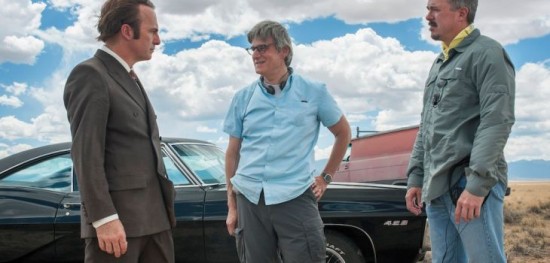 In a statement, AMC president Charlie Collier explained that Better Call Saul just needed a little more time.
Production on Better Call Saul is underway and we could not be more proud of nor more excited about the work to date. We join the fans in eager anticipation for this series and today we happily confirm that our initial Saul order is for two seasons and a total of 23 episodes. When introducing any series, especially one with the DNA of Breaking Bad, there are countless factors to consider in making sure the show gets the launch it deserves. We have a strong history with Vince, Peter, Bob, the studio and so many involved with this production; we are enjoying the process on Saul and all share a focus on making it a true television event. No half measures.
The move leaves AMC without a single new series for the rest of the year. The last scripted shows to debut on the network were June's Halt and Catch Fire and April's Turn. Neither drew big ratings, and neither has been renewed at this point.
In the meantime, if you're really hurting for more of that blue, might we suggest the Spanish-language Breaking Bad remake Metastasis? The first four episodes are streaming for free on Hulu right now. They don't come with English subtitles, but if you've already seen the original you'll already know what's going on.