Watch Jason Momoa Talk Aquaman On 'Jimmy Kimmel Live'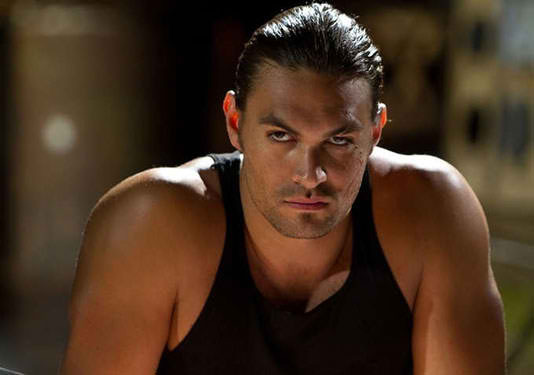 Multiple sources, including several Hollywood trades, have reported and confirmed that Jason Momoa is playing Aquaman in Zack Snyder's Batman v Superman: Dawn of Justice. One person who hasn't confirmed it though, is Jason Momoa. After dismissing rumors of the role and lying about it to journalists, Momoa was finally confronted, on camera, with the headline from Variety on Jimmy Kimmel Live. His reaction is pretty great. Check out the Jason Momoa Aquaman video below.
Thanks to Jimmy Kimmel Live for the video. The Aquaman bit is right at the beginning.
Jason Momoa Aquaman video
I mean, Momoa is playing Aquaman. He's a good actor, but he's not that good an actor. On live TV, presented with substantial evidence, he squrims and gets all coy. If he wasn't playing Aquaman, he would've kept a straight face.
Of note, too, is that Jimmy Kimmel is our friend. This isn't the first time he used online gossip in an interview. (Conan O'Brien does this, too.) Kimmel actually got Paul Bettany to talk about playing Vision in Avengers: Age of Ultron for a few minutes and Marvel Studios has yet to confirm that he's even in the cast. Which is to say, maybe we won't get a big official confirmation of Momoa being in Snyder's film.
Odds are Momoa will be appearing as Aquaman in Batman v Superman: Dawn of Justice before reprising the role in Justice League and beyond. The first film is now shooting; it opens May 6, 2016. It's directed by Zack Snyder and co-stars Henry Cavill, Ben Affleck, Jesse Eisenberg, Gal Gadot, Amy Adams, Jeremy Irons, Holly Hunter, Laurence Fishburne and others.