Max Landis Denies 'Ghostbusters 3' Reports; Pitches Opening Scene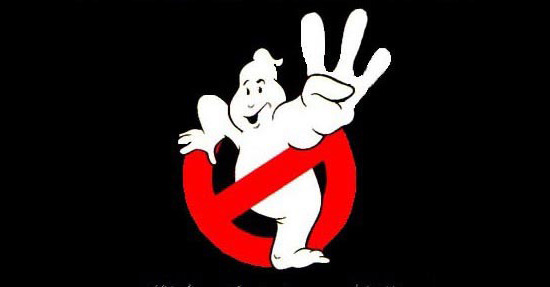 Late Tuesday night, a report claimed Chronicle screenwriter Max Landis was working on a new draft of Ghostbusters 3. According to Nikki Finke's sources, Landis was probably going to do a polish rather than a completely new screenplay. (The report has since been deleted)
Unfortunately, after initial reports, Landis quickly took to Twitter to deny them. He's not writing or polishing Ghostbusters 3, though he'd love to. Read the rest of the story below.
To start, here's what Finke had to say in her story which, again, has since been deleted.
I've just heard that screenwriter Max Landis (Chronicle) is working on a new draft for Ghostbusters 3 with a three-week turnaround. Landis, of course, is the son of director John Landis and costume designer/historian Deborah Nadoolman Landis. "Landis probably is doing more of a 'polish' than a Page 1 rewrite," says one source. "Not huge changes, but could be cool," another tells me.
Landis then tweeted these quote from Ghostbusters, seemingly confirming the story.
Only to be followed by these denying it:
And that's that. Maybe it was something that was floated but, it's not happening.
Say what you will about Max Landis' public persona, but the guy sure knows how to write a compelling script (the early draft of Landis' Frankenstein I read was pretty great). Also notable, Max is (of course) the son of director John Landis, who was offered the original Ghostbusters (originally called Ghostsmashers) but turned it down. He's also directed numerous classic films.
This update comes after Phil Lord and Chris Miller (The Lego Movie, 21 Jump Street) reportedly turned down the gig, and Zombieland director and Ant-Man runner-up Ruben Fleischer was mentioned as a potential helmer. Sony/Columbia distributed Fleischer's Zombieland and 30 Minutes or Less
Ghostbusters director Ivan Reitman recently talked about the script after the death of original Ghostbusters cast member Harold Ramis. Reitman had been set to direct the picture, but pulled back to a producing role after his friend passed:
The first [script] was done by Lee Eisenberg and Gene Stupnitsky, and me, Harold [Ramis] and Dan [Aykroyd] helped them on it. It was a really good script, but then it became clear that Bill really didn't want to do another Ghostbusters and that it was literally impossible to find him to speak to for the year or two we tried to get it going. When Bill finally...well, he never actually said no, but he never said yes, so there was no way to make that film. We decided to start over again, and I started working with Etan Cohen, with Dan lending a helping hand. Harold got sick about three years ago, and we kept hoping he would get better. I kept pushing forward on the Etan Cohen and we now have a draft that is very good, that the studio is very excited about.
UPDATE 2: Landis tweeted his idea for Ghostbusters 3 opening: