Colin Firth Exits 'Paddington'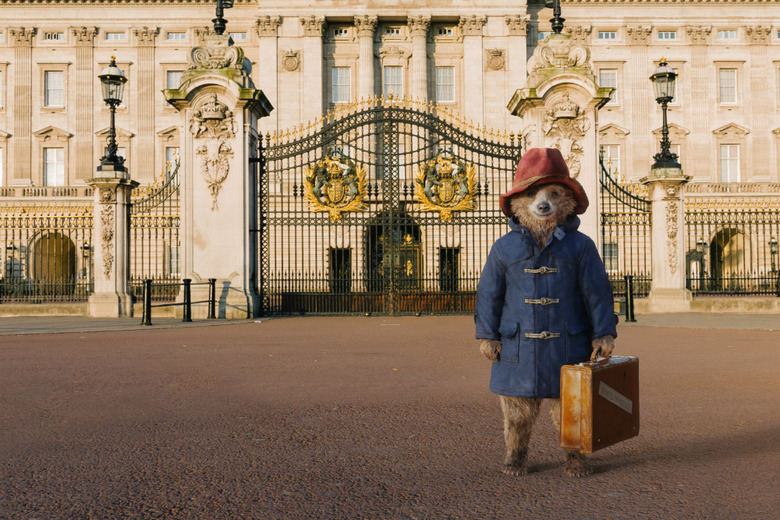 One British icon is "consciously uncoupling" from another. Colin Firth has dropped out of the upcoming Paddington movie, in which he was set to voice the title character.
Luckily for Warner Bros., though, the Internet has plenty of ideas for #NewPaddingtonVoices. Hit the jump to learn why Firth left, and whom Twitter wants to replace him.
I cannot thank [Firth] enough for his contribution to Paddington. We love the voice and we love the bear, but as our young bear came into being we agreed that the two didn't seem to fit. So, with somewhat heavy hearts we decided to part ways.
Firth echoed King's sentiments.
It's been bittersweet to see this delightful creature take shape and come to the sad realization that he simply doesn't have my voice. I've had the joy of seeing most of the film and it's going to be quite wonderful. I still feel rather protective of this bear and I'm pestering them all with suggestions for finding a voice worthy of him.
It's unusual but not unheard of for a voice actor to drop out in the middle of production. As the film is mostly done already, Firth's exit won't affect the planned release dates (November 28 for the U.K., December 25 for the U.S.). A new actor is expected to be announced in the next few weeks.
In the meantime, Twitter is full of cheeky suggestions for King.
Bobcat Goldthwait #NewPaddingtonVoices

— Sam Adams (@SamuelAAdams) June 17, 2014
@SamuelAAdams Tom Waits. #NewPaddingtonVoices

— David J. Loehr 🖖🏻 (@dloehr) June 17, 2014
.@SamuelAAdams: Werner Herzog #NewPaddingtonVoices

— Josh Spiegel (@mousterpiece) June 17, 2014
@SamuelAAdams Bane #NewPaddingtonVoices

— Krister Johnson (@KristerJohnson) June 17, 2014
.@KristerJohnson I would also accept Tom Hardy in LOCKE. #NewPaddingtonVoices

— Sam Adams (@SamuelAAdams) June 17, 2014
@SamuelAAdams Peyton Reed #NewPaddingtonVoices

— Matt Kraus (@MattKraus813) June 17, 2014
Maurice Moss #NewPaddingtonVoices http://t.co/sf8sdQfnwB

— @clayharrison.bsky.social on Bluesky (@Clay_Harrison) June 17, 2014
HAL? Bane? Tom Waits? Is it too late to turn Paddington the movie into #CreepyPaddington the movie? Play along on Twitter under the hashtag #NewPaddingtonVoices, or make your suggestions in the comments below.