'The Knick' Trailer: Medicine Evolves Through Clive Owen's Knife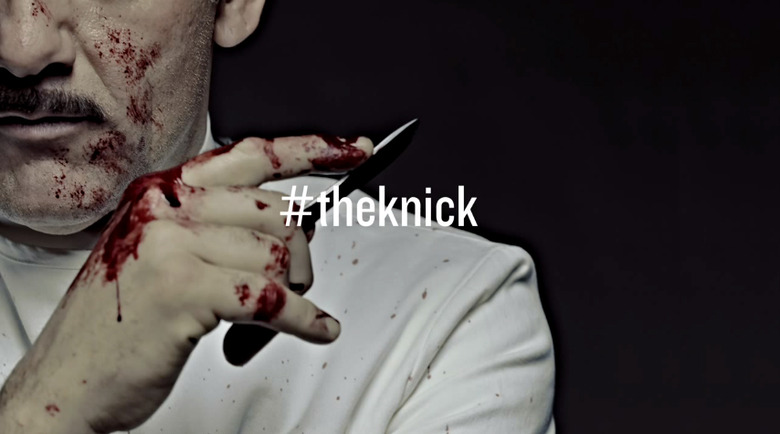 We've been interested in The Knick for months — it's Steven Soderbergh, after all, directing all ten episodes of a limited cable series on Cinemax. Even better, it has Clive Owen starring as a pioneering surgeon in New York's Knickerbocker Hospital at the turn of the century. Oh, and the trailers up until this one have all featured the astounding sounds of saxophonist Colin Stetson. (Whose music is also used heavily in The Rover, FYI.) Now there's a new trailer for The Knick, and it is the most revealing yet. This one prioritizes dialogue over sound and image, even if most of that dialogue is voice-over from Owen. Watch below.
The Knick premieres on Aug. 8. The cast also features André Holland, Eve Hewson, Juliet Rylance, Jeremy Bobb, Michael Angarano, Chris Sullivan, Cara Seymour, Eric Johnson, David Fierro, Maya Kazan, Leon Addison Brown and Matt Frewer.
Trailer via Cinemax.