Kathryn Bigelow And Todd Field Plan Dueling Bowe Bergdahl Pics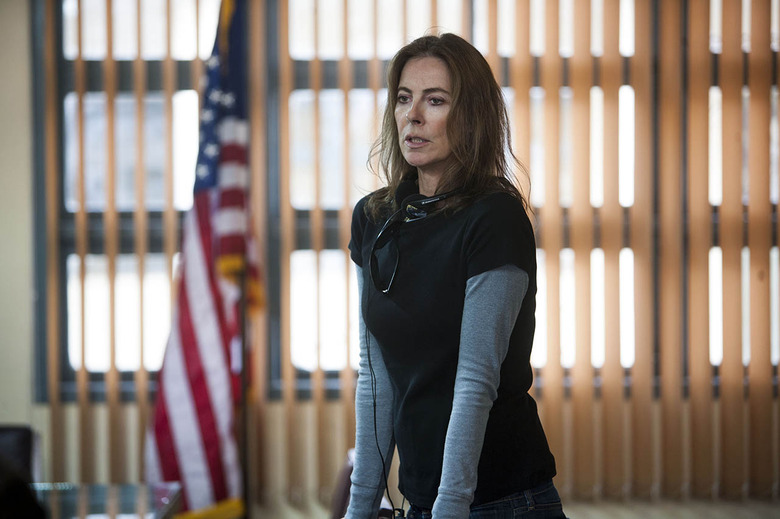 Director Kathryn Bigelow and screenwriter Mark Boal are returning once again to the War on Terror. The Hurt Locker and Zero Dark Thirty duo are developing a new feature based on the story of Bowe Bergdahl, the recently freed POW.
But they aren't the only ones. Todd Field is reportedly working on his own Bergdahl movie, based on the Rolling Stone article America's Last Prisoner of War. Hit the jump for more details on both pics.
Meanwhile, Fox Searchlight just recently acquired the Rolling Stone piece, by late reporter Michael Hastings. Field is "involved" in some capacity, but it's not yet clear whether he's writing, directing, or producing. Bergdahl's life rights remain up for grabs, according to THR.
Bergdahl joined the U.S. Army in 2008, and was deployed to Afghanistan in 2009. Just weeks after his arrival, he walked off his base and was captured by the Taliban. He remained their prisoner until last month, when he was exchanged for five Guantanamo Bay detainees.
His story has been the subject of much controversy, and a favorite topic of conspiracy theorists. Bergdahl has been accused by some of deserting his post and criticizing American war efforts, while others have complained about the terms of the exchange.
But Bigelow isn't the type to be scared off by a little negative press. Her Zero Dark Thirty came under fire from critics who questioned the film's accuracy and politicians unhappy with her depiction of torture. The move seriously damaged her chances of an Oscar, but apparently hasn't dampened her artistic interest in the War on Terror.
Field hasn't directed a film since 2006's Little Children, but he's recently been attached to the Western The Creed of Violence, and the sports drama The Battered Bastards of Baseball.