'Trolls' Movie Nabs Anna Kendrick And 'Shrek Forever After' Director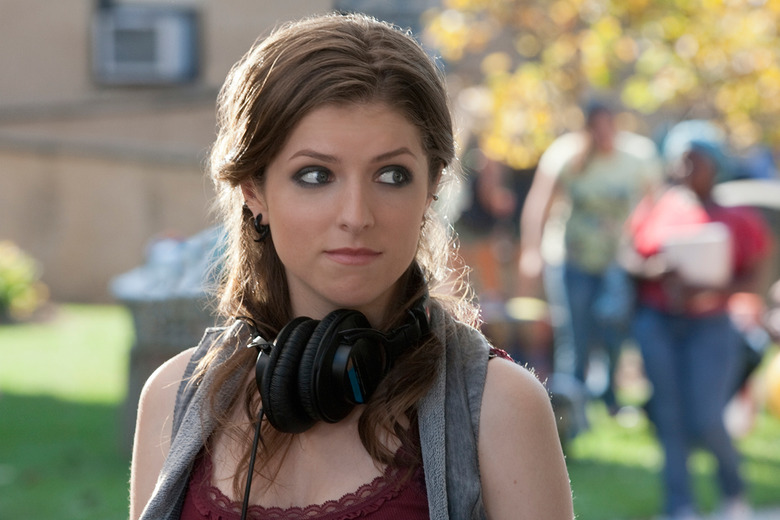 Troll dolls haven't been relevant since the mid-'90s or so, but DreamWorks Animation announced last year that they were determined to bring back the fluffy-haired, jewel-bellied beasts. Now they've found just the people to do it.
Mike Mitchell (Shrek Forever After) is set to direct Anna Kendrick in the musical franchise-starter Trolls. Get character details, release date info, and more after the jump.
Kendrick recently wrapped the Disney musical Into the Woods, in which she plays Cinderella, and is currently shooting the musical comedy sequel Pitch Perfect 2, in which she plays protagonist Beca. In addition, she has several non-musical indies coming up including Happy Christmas, The Voices, and Life After Beth.
Mitchell previously directed Shrek Forever After and Alvin and the Chipmunks: Chipwrecked. Here's hoping the Trolls movie lands closer to the former end of the spectrum in terms of quality. Outside of the animation fold, his credits include Sky High, Surviving Christmas, and Deuce Bigalow: Male Gigolo.
Troll dolls were originally invented in 1959 by Danish woodcutter Thomas Dam as a gift for his daughter. The toys quickly caught on, becoming a huge fad in the '60s, and then again in the '90s. Over the decades, they've inspired video games and an animated series. Last year, DreamWorks Animation struck a deal with rights holder Dam Things to turn the Trolls into a TV and movie franchise.
Trolls will be released November 4, 2016 by 20th Century Fox.