'Straight Outta Compton' Casts Dr. Dre And Eazy-E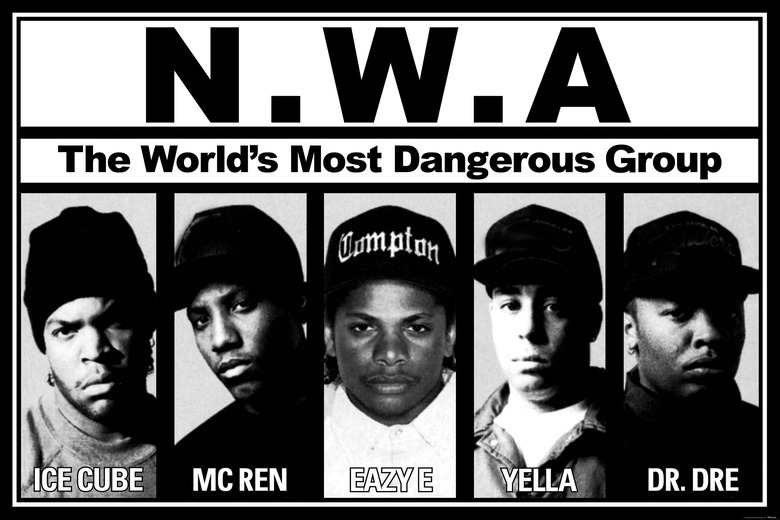 Now that the film about the rap group N.W.A, which will be called Straight Outta Compton after the band's 1988 album, is really moving forward, producers have had to actually find people to play all the group's principals. Not long ago we heard that Ice Cube was pushing forward his own son to play the key role of Ice Cube. And with that set, choices have also been made with respect to actors who will play Dr. Dre and Eazy-E.
THR reports that two little-known actors have been chosen for those two key parts. Cube, Dre, and Eazy-E's widow Tomica Wright all had final approval on the choices, and with their sage nods given, here's who we'll see in the film.
Cube's son, O'Shea Jackson Jr., will as mentioned be the teenage version of his own father.
Marcus Callender will play Dr. Dre. He has worked in New York's Shakespeare Lab at the Public Theater and did roles in the HBO pilot Criminal Justice, as well as on Blue Bloods and Elementary. He got the job over quite a few more established talents. (Michael B. Jordan was reportedly a favorite, but couldn't make the schedule work.)
Jason Mitchell from New Orleans will play Eazy-E reportedly thanks to "an out-of-the-park screen test."
The most interesting bit in the THR piece might be that the producers have already shot at least one sequence, in order to qualify for a California tax credit which expires soon. That means the film is happening, from a business perspective, and that kicked casting into gear.
Now Straight Outta Compton will get rolling for real over the summer. F. Gary Gray (The Italian Job) is directing from a script by Jonathan Herman, who rewrote based on previous drafts by Alan Wenkus, S. Leigh Savidge and Andrea Berloff.