Star Wars Documentary 'The People Vs. George Lucas Episode II' Now In Production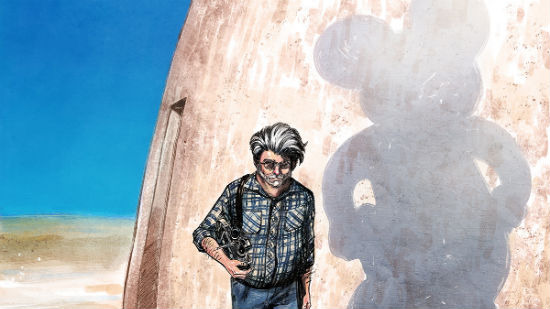 By now, Star Wars fans have had plenty of chances to see the 2010 documentary The People vs. George Lucas. Directed by Alexandre O. Philippe, the doc examined the relationship – or lack thereof – between fans and Star Wars creator George Lucas. Filming a few years after the disappointment of the Star Wars prequels, Philippe talked to fans and celebrities about the anticipation for and legacy of those films. The main argument was between how much those films were a result of fan anticipation versus Lucas' desire to write them, then whether Lucas should or could have listened more to the fans when making them.
Fast-forward a few years and a lot has changed. George Lucas sold Lucasfilm to Disney and his beloved Star Wars franchise is continuing without him, helmed by some of those very fans who watched the prequels from the audience. Seems like the perfect time to come back to the subject and that's exactly what's happening. Producers just annoucned the production of The People vs. George Lucas Episode II, tentatively scheduled for release December 2015, right in time for Star Wars Episode VII.
The announcement was made on the film's official website, PvG2.com. Here it is:
We are proud to announce THE PEOPLE vs GEORGE LUCAS – EPISODE II is now officially in production, and slated for a December 2015 worldwide release.
In keeping with the tradition of our enormously popular original film, this participatory documentary is now open for submissions to fans around the world. Rants, opinions, parodies, fan films, images, songs, and creative speculations about STAR WARS – EPISODE VII are encouraged, and can be submitted directly via our website:pvg2.com
SYNOPSIS:
There is a great disturbance in the world of STAR WARS fandom.
While many seem delighted that George Lucas finally handed over the reins, and excited about the future of the franchise; others are worried about the Disneyfication of the galaxy far, far away that has defined their childhood.
THE PEOPLE vs. GEORGE LUCAS – EPISODE II will draw the curtain on the examination of the most complex relationship between a creator and his fans in the world of popular culture, asking the question: what does the future of STAR WARS look like without George Lucas?
And here's the official poster, a play on the teaser poster for The Phantom Menace.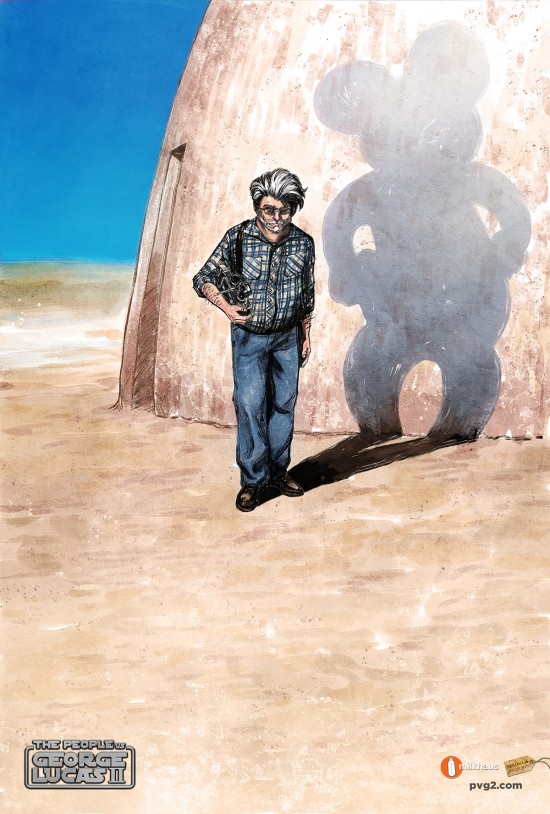 Visit the website for more on The People vs. George Lucas Episode II. I'm a fan of the first film, but I'm a bigger fan of anything examining Star Wars fandom. I'll be following this project with great interest. What about you?
You can watch watch the original film on DVD and some on-demand sites as well. Here is a link. And here is a trailer.