Frank Grillo Joins 'The Raid' Remake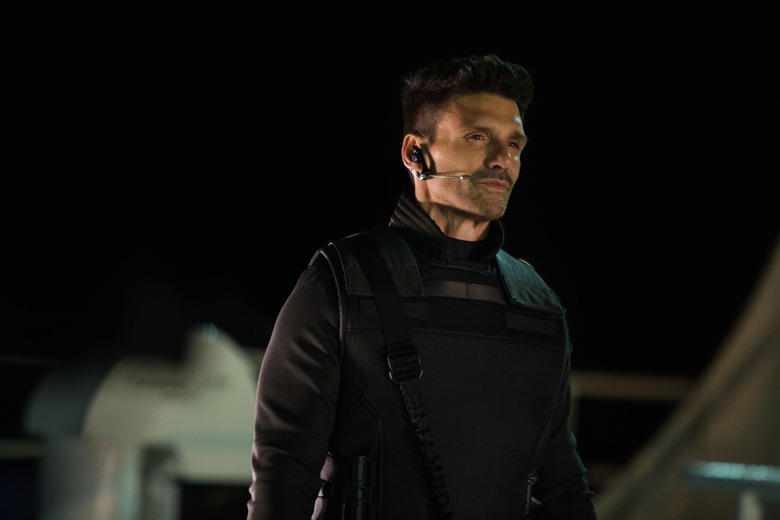 Late last month, we got a peek at Patrick Hughes' casting wish list for The Raid remake. These wish lists don't always pan out — that's why they're called wish lists, not confirmed cast lists — but in Hughes' case, it seems at least one of his wishes has come true.
In a recent interview, Frank Grillo confirmed that he will star in the Hughes' remake of The Raid. Now it just remains to be seen whether Luke Evans, Anthony Mackie, and Ethan Hawke will follow suit. Hit the jump to read Grillo's comments on his own casting.
What people don't know is that I'm a black belt in jiu jitsu, which I've been for 20 years, and I've been boxing since I've been 15 years old – those are things that come natural to me. Believe it or not, I just got hired to do [the remake of] The Raid... I loved [the original]... we've got to do this justice. It's a fanboy favorite.
Grillo has big shoes to fill. What made the original The Raid so special wasn't the plotting or characters, but the brilliantly choreographed, expertly executed action. Star Iko Uwais was a martial artist before he was an actor, and Gareth Evans' film was all about showcasing his athletic abilities.
But the fact that Grillo has martial arts experience is promising, as is his professed admiration for the original. Grillo also has some action movie experience already; the last time we saw him, he was running around destroying things in Captain America: The Winter Soldier.
At this point, Grillo is the only star confirmed for Hughes' The Raid, but with shooting expected to begin in early 2015, it shouldn't be too long before other names start falling into place. The Raid remake has not yet set a release date.