'How To Train Your Dragon 2' - What Did You Think?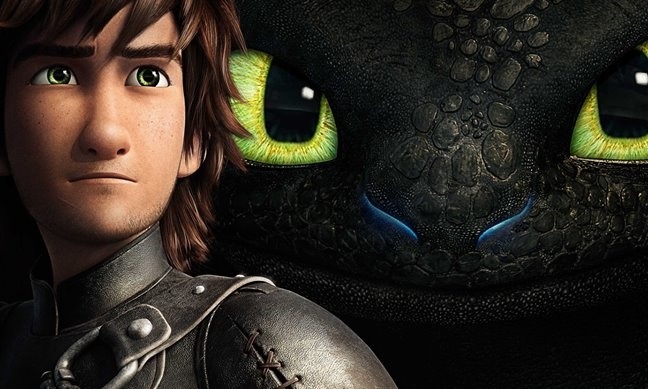 We here at /Film love How To Train Your Dragon. In fact, our own David Chen saw it in theaters seven times. Seven. Times. So it's been a long four years as we waited for director Dean DeBlois to show us the second chapter in his family fantasy story, based on the books by Cressida Cowell.
That day is finally here. How to Train Your Dragon 2 is now in theaters bringing us the return of Hiccup (Jay Baruchel), Astrid (America Ferrara), Stoick (Gerald Butler) and, of course, Toothless. A few years have passed since the end of the first film and a lot of changed in Berk. Things will get especially different with the gang runs into a group of dragon trappers who open the doors to a wild, expansive story that's bigger and more emotional than the first one in every way.
Below, we encourage you to talk about How to Train Your Dragon 2. What did you think? Is it better than the first one? What was the biggest surprise? Did the trailer "spoiler" ruin anything for you? Talk all about How to Train your Dragon 2 below.
All matter of spoilers are encouraged below. And if you have some questions about what could happen in the next film, read this post.