Theme Park Bits : Diagon Alley, Frozen Parade, Halloween Horror Nights, World's Tallest Roller Coaster And More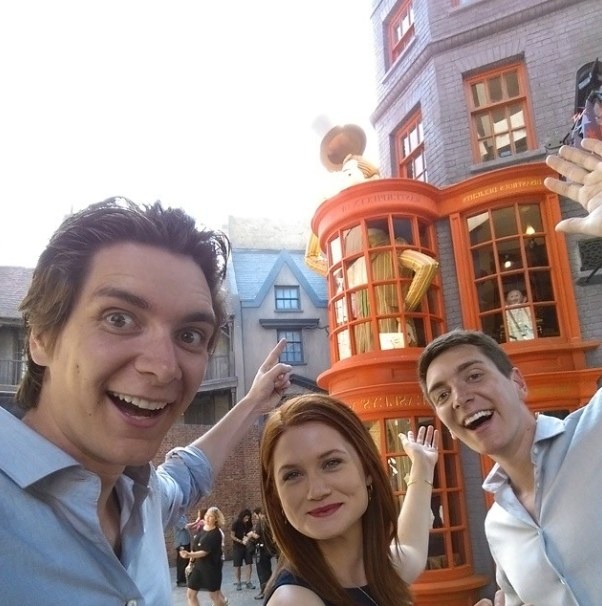 In this edition of theme park bits, we take a first look at the addition of Frozen to Disneyland's parade in mid-June, the world's tallest roller coaster has been announced for Orlando, find out which attractions are being closed for refurbishment at Disneyland and DCA, see photos from Harry Potter actors on a tour of Diagon Alley, The Walking Dead will return to Halloween Horror Nights but find out your chances of visiting Diagon Alley during the scary event, Universal Orlando launches a Wifi and smart phone app with real-time wait times. All this and more, after the jump.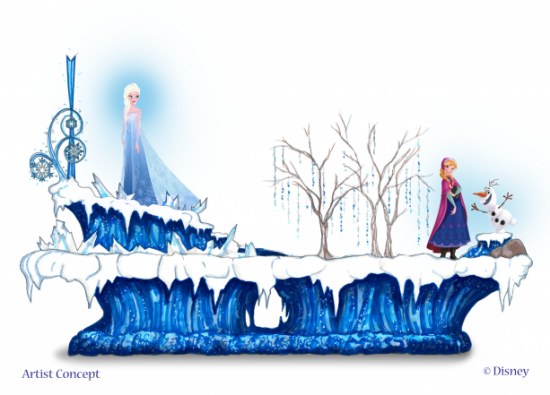 Disney will be adding a Frozen-themed pre-parade in mid-June 2014, a parade float with Anna Elsa and Olaf will be joining Mickey's Soundsational Parade at Disneyland.
Captain EO @ Disneyland will close June 18. Rumor is that it'll reopen July 4 as a Guardians of the Galaxy 3D preview pic.twitter.com/rbVqsZ4PIu

— TouringPlans (@TouringPlans) June 9, 2014


Here is a list of rides being closed for refurbishment in Southern California. The rumor that a Guardians of the Galaxy 3D preview would temporarily replace Captain EO has since been confirmed by Disney.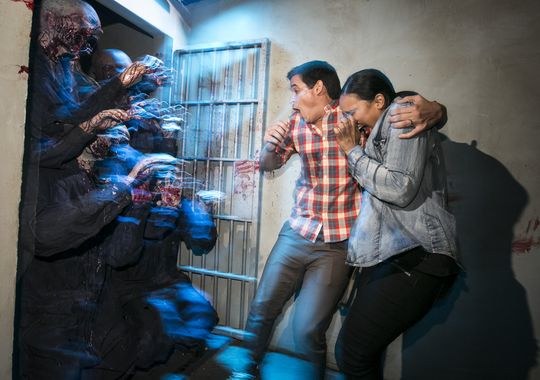 Universal announced that AMC's hit zombie show The Walking Dead will be returning to Hollywood and Florida for 2014's Halloween Horror Nights. This is the first property ever to be brought back a second year for the event. The new maze will be based on the completed fourth season of The Walking Dead.
In Hollywood this year, the zombies will be in a horror maze set in the prison featured in season four. There will be more zombies overflowing through a "scare zone" throughout the park. And predatory zombies will also be wandering in the Universal backlot where the studio tram tour will be renamed "Terror Tram: Invaded by The Walking Dead." Universal Orlando Resort will feature the largest maze built in the park's Halloween history, twice the size of any done in the past. The horror scenes will include the prison and also a dilapidated country club which will be overrun by zombie walkers.
InsideTheMagic has learned that the new Harry Potter Diagon Alley expansion of Universal Orlando will not be open during the park's signature Halloween Horror Night event nights. Diagon Alley will remain open during the normal daytime hours of the park, but will no longer be accessible once the nighttime separately-ticketed Horror Nights event begins. So your hopes of being terrorized by death eaters while walking through the wizarding world have been denied for now. I wonder if Harry Potter creator JK Rowling had the final decision on this one.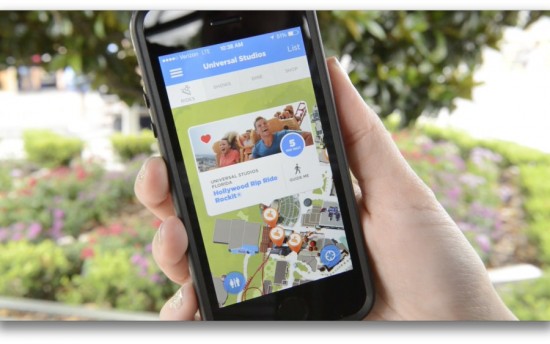 Universal Orlando has announced the launch of free Wi-Fi inside both of their Orlando theme parks and Citywalk, via Xfinity Wi-Fi, and has launched a mobile app to allow smart phones to access real-time wait time information within the parks as well as interactive maps. The new app is now available to download for both iPhone and Android devices.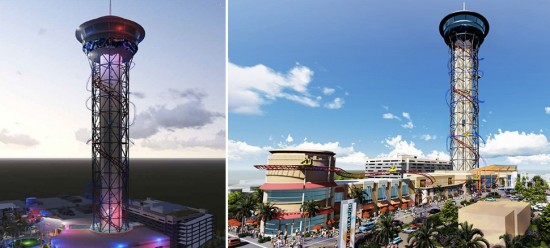 Taking a trip away from Universal and Disney, the Skyplex complex in Orlando Florida is getting ready to build the world's tallest roller coaster. The Polercoaster, set to open in 2016, wraps around a 570-foot tall tower, has a top speed of 65 miles per hour lasting three minutes along its 5,200 feet of track. The Polercoaster will be the centerpiece of Skyplex, a 495,000 square foot entertainment complex that will include restaurants, shopping, and other attractions.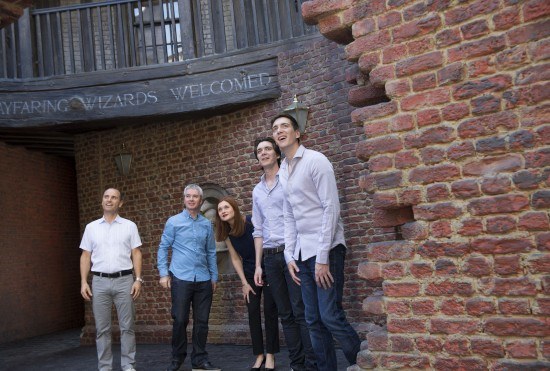 Harry Potter actors (the Weasley siblings) James Phelps, Oliver Phelps and Bonnie Wright recently got to tour Diagon Alley in advance of the grand opening at Universal Orlando. Above and below are some photos from their social media accounts.