Shane Black Preps 'The Nice Guys' With Ryan Gosling And Russell Crowe Circling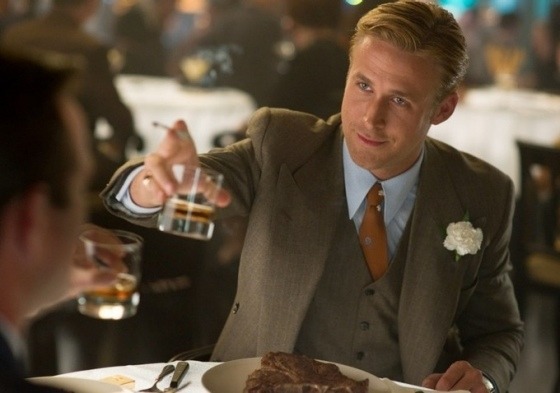 Ryan Gosling may get another chance at a modern take on an LA-set crime film (to offset Gangster Squad) thanks to Iron Man 3 director Shane Black. In the wake of last year's huge Iron Man success, Black has been taking time to get his next film off the ground. While his Doc Savage film continues to simmer at Sony, his next now looks like it could be The Nice Guys. This one is a 1970s noir Black wrote with Anthony Bagarozzi.
Black is trying to get Gosling and Russell Crowe to sign on for the film, which is being produced by Joel Silver.
The Wrap reports the details, but says that the casting is still early. Silver's company Silver Pictures is preparing to "[shop] the project to studios and independent financiers" as it moves forward. The site cautions that Crowe's promo responsibilities for the film The Water Diviner could end up being a problem for this one. 
This isn't a new script from Black, but rather one he and Bagarozzi wrote some time ago.
The script is set in the Los Angeles of the 1970s. Here's a good recap of it, from the Austin Film Festival page announcing the live-read of the script Black staged in 2011:
In smoggy 1970s Los Angeles, Jackson Healy (muscle-for-hire, recovering alcoholic) and Holland March (private eye, practicing alcoholic) are brought together by the suicide of a fading porn star. Problem is, the dead girl's aunt is convinced she saw her niece alive and well, AFTER the highly publicized incident. March needs money, takes the case-and within days, it's blossomed into a far-reaching murder conspiracy, bizarrely rooted in smog and the U.S. auto industry.
In other words, this sounds like a combination of some of Black's favorite constructs and situations with the history-derived suspense of a film like Chinatown. Which sounds pretty terrific, especially with Black overseeing Crowe and Gosling.