Rumor: Warner Bros. Schedule Through 2018 Includes Shazam, Wonder Woman, Justice League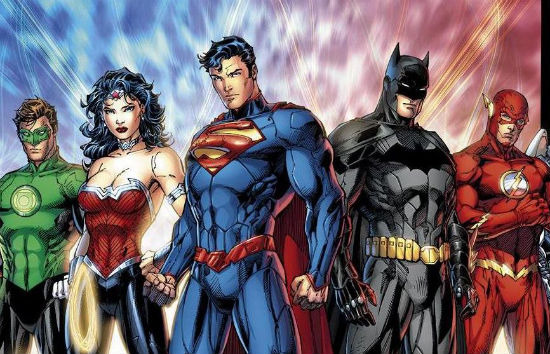 After last year's epic Batman v Superman announcement, everyone expects Warner Bros. to give fans tons of big news at Comic-Con this year. We'd already heard pretty definitively that the next bit film, Justice League directed by Zack Snyder, would hit in 2017. Given the casting of characters such as Wonder Woman in Batman v Superman: Dawn of Justice, WB and DC seem to be readying other major superheroes for spin offs. Now, a rumored schedule has been released that shows the potential Warner Bros. and DC schedule through 2018. Not on the list? Batman. What is on the list? Shazam, Wonder Woman and a Flash/Green Lantern team up. See the Warner Bros DC schedule below.
The Warner Bros DC schedule comes from the newly launched NikkiFinke.com. Reportedly, the official version will be revealed at Comic Con.
May 2016 – Batman v Superman
July 2016 – Shazam
Xmas 2016 – Sandman
May 2017 – Justice League
July 2017 – Wonder Woman
Xmas 2017 – Flash and Green Lantern team-up
May 2018 – Man Of Steel 2
According to Latino Review scooper El Mayimbe, Finke's source on this might be the Superhero Hype forums, so take it with a grain of salt. However, Finke is a well-respected scooper and Hollywood insider herself. I'd bet heavily that even if that's where the rumored scheduled originated, she vetted it with more important people before posting it as her first scoop back after a seven-month absence. I trust it.
Finke's source says the following about the Batman v Superman delay a few months back, which kicked off this whole thing:
Like Marvel's The Avengers, there will be cameos of superheroes for future installments. The cameos will include the already known Cyborg and Flash. Green Lantern [not played by Ryan Reynolds, thank god] may be introduced.  And Aquaman will be seen in the Justice League movie. Problem is, Warner Bros Pictures was still negotiating with the actors for those cameos and future roles, meaning major contracts for multiple JL/character films to follow. The studio didn't want to move forward until they had more of this secure so they held off starting production for a few months. Seemingly simple reason, but the implications are pretty darn huge.
Let's break it down a bit. We know a Sandman movie is in the works with Joseph Gordon-Levitt at the helm and a Wonder Woman film, starring Gal Gadot, also seems like a no-brainer. Plus, this scheduled lines up quite well with what Kevin Smith said a few weeks back.
That leaves Shazam, a film that's been in development hell at the studio for near a decade, the Flash/Green Lantern film and a Man of Steel sequel. Flash and Green Lantern both seem like more well-known characters than some of the others but, you can't blame the studio for being a bit scared of them individually. Neither has a strong history in live action and teaming them up (which of course, is based on a strong history in the comics) could help heal the wounds.
Then there's Man of Steel 2. Now, I know what you're saying, "Isn't Batman v Superman Man of Steel 2?" Maybe originally, but as the above plans began to solidify, it became more obvious the film, now subtitled "Dawn of Justice," is more a prequel to Justice League than a sequel to Superman. So giving that character another solo movie down the line makes a lot of sense.
And finally, where's Batman in this? Surely he'll be a huge, huge part of Justice League and maybe even appear in some other films, but you have to think a Batman reboot would be the surest bet of all the above movies. When and where to drop that has to be a huge topic of discussion.
Those are just a few of my thoughts. There's much more to dissect and speculate about here, especially as information solidifies. I encourage you to do that below.