'Birdman' Trailer: Michael Keaton Is A Superhero Once Again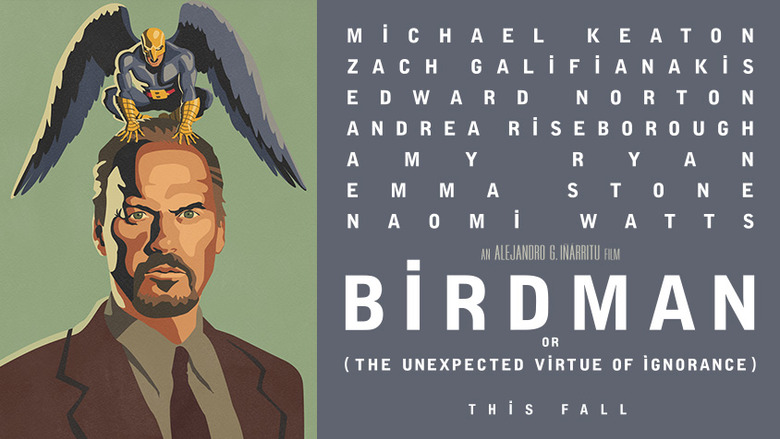 Sure, we're looking forward to superhero movies from Marvel and DC in the coming months and years, but one of the most intriguing comes from a very unlikely source. Director Alejandro González Iñárritu, best known for serious fare like Amores Perros, 21 Grams and Babel, blends drama with heroics in Birdman.
This isn't a conventional superhero movie. In fact, it's not really a superhero movie at all. But it does use lots of those conventions to tell the story of an actor (Michael Keaton) who once played a superhero and is struggling to mount a new play. Co-starring Emma Stone, Edward Norton, Naomi Watts, Amy Ryan and Zach Galifianakis, Birdman open October 17.
Check out the first Birdman trailer below.
Thanks to Fox Searchlight for the trailer.
And here's the poster.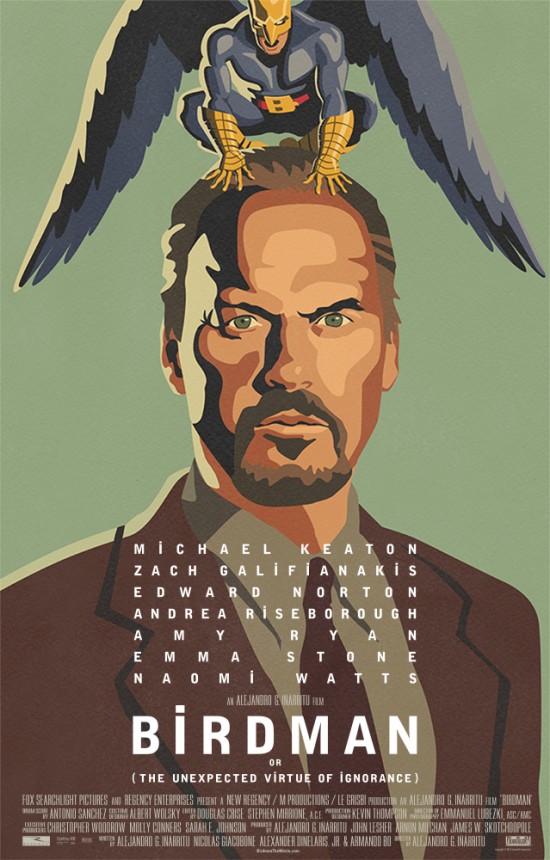 I mean – awesome trailer, right? Great blend of action, humor, drama, plus it doesn't really give away anything about the plot, which you can read about below. I've heard pretty positive buzz around the film and the October release date definitely shows confidence from Searchlight, a company who knows a thing or two about good movies. With this cast, this crazy plot and this incredibly filmmaker, Birdman certainly has the potential to be something special. What do you think?
BIRDMAN or The Unexpected Virtue of Ignorance is a black comedy that tells the story of an actor (Michael Keaton) – famous for portraying an iconic superhero – as he struggles to mount a Broadway play.  In the days leading up to opening night, he battles his ego and attempts to recover his family, his career, and himself.