Studio Ghibli Doc 'The Kingdom Of Dreams And Madness' Will Get US Release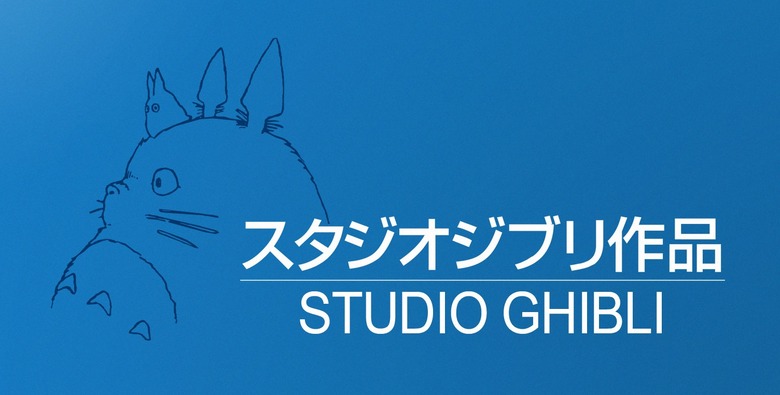 We've told you about The Kingdom of Dreams and Madness, the documentary about Japanese animation house Studio Ghibli. Now we get to tell you that GKIDS, the US distributor which has taken up distribution of some Ghibli titles in the States, will bring the doc to US theaters this year.
The film really focuses on the three men who make up the studio's core: directors Hayao Miyazaki and Isao Takahata, and producer Toshio Suzuki. The film debuted this past week at the Annecy International Animation Film Festival, and GKids is expected to bring it to US theaters later this year, perhaps timed to coincide with the US debut of Takahata's latest film, The Tale of The Princess Kaguya in the fall.
Directed by Mami Sunada (Death of a Japanese Salesman), this doc was primarily shot as Ghibli worked to finish and release Miyazaki's last film The Wind Rises, and Takahata's The Tale of Princess Kaguya, both of which were released in Japan last year. The documentary puts viewers inside the Ghibli walls in a very rare look at the studio's working process. Sunada was reportedly given free reign to capture elements of the creative process for the reclusive directorial pair, and the business movements of Suzuki.
Granted near-unfettered access to the notoriously insular Studio Ghibli, director Mami Sunada follows the three men who are the lifeblood of Ghibli – the eminent director Hayao Miyazaki, the producer Toshio Suzuki, and the elusive and influential "other director" Isao Takahata – over the course of a year as the studio rushes to complete two films, Miyazaki's The Wind Rises and Takahata's Princess Kaguya. The result is a rare "fly on the wall" look at the inner workings of one of the world's most celebrated animation studios, and an insight into the dreams, passion and singular dedication of these remarkable creators.
Some information via Variety.