New 'Paddington' Trailer: The Bathroom Is A Bad Place For A Bear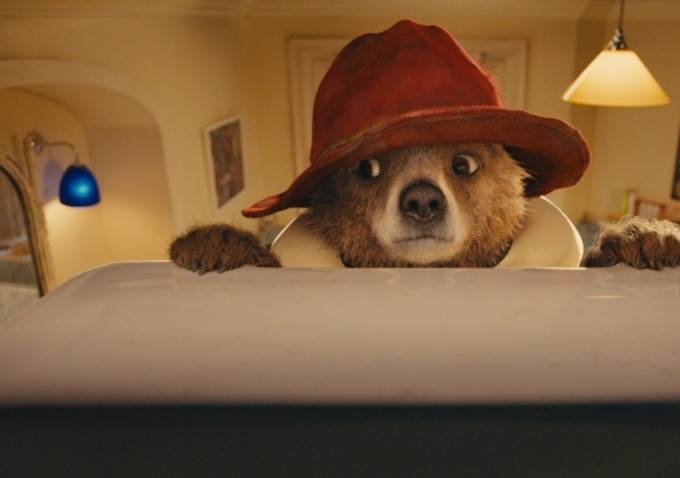 In light of this new Paddington trailer, the recent #creepypaddington meme is even more odd than it was in the first place. (Granted, it was also rather funny.) Because there isn't anything creepy at all about this footage. Here we see the bear Paddington (endearingly voiced with grunts and gasps by Colin Firth) as he tries to navigate a few of the complexities of modern life. That includes a long sequence in a bathroom, much of which is utterly adorable. Watch below.
Harry Potter producer David Heyman spearheaded this adaptation of Michael Bond's popular character, and I dare say that Heyman's touch is perceptible even through the work of director Paul King (The Mighty Boosh). Perhaps it is just that the style feels as British as the setting, but this footage feels of a piece with the tone of Harry Potter.
Regardless, the cast also includes Hugh Bonneville and Sally Hawkins as the family who takes in Paddington, Nicole Kidman as the lady who menaces the bear, and Julie Walters, Jim Broadbent, and Peter Capaldi.
Paddington arrives on December 25. Yahoo has the trailer.
From the beloved novels by Michael Bond and producer David Heyman (HARRY POTTER), PADDINGTON tells the story of the comic misadventures of a young Peruvian bear (voiced by Firth) who travels to the city in search of a home. Finding himself lost and alone, he begins to realize that city life is not all he had imagined – until he meets the kindly Brown family who read the label around his neck that says "Please look after this bear. Thank you," and offer him a temporary haven. It looks as though his luck has changed until this rarest of bears catches the eye of a museum taxidermist.