Watch The 'Texas Chain Saw Massacre' Restoration Trailer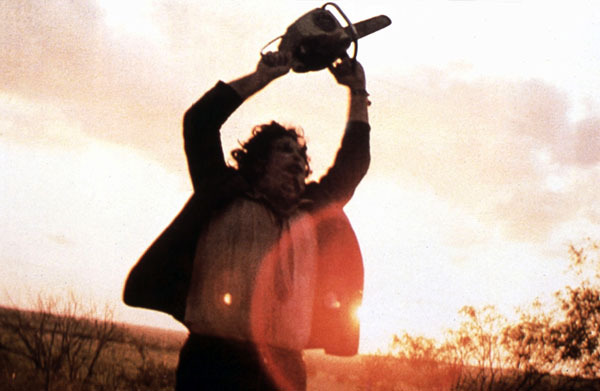 I'm with Nicolas Winding Refn on the subject of The Texas Chain Saw Massacre —  it is among the very best horror films, and a unique film achievement regardless of genre. There's simply nothing else like it, sequels, remakes and imitators be damned. If you've never seen the film on the big screen, it's an experience that can't be recommended highly enough. This summer you might have a chance to catch it in cinemas, thanks to a new re-release. Check out a trailer for the Texas Chain Saw Massacre restoration below, and prepare yourself.
This is a good trailer. I appreciate that while the image has been restored, there does not seem to have been effort made to disguise the fact that this film was shot on 16mm and blown up to 35mm. It is a grainy, grimy movie, and that is part of why it works so well.
And while the film does not show nearly as much gore as people tend to assume, there are still some pretty disturbing images in there, and a few of them ended up in this trailer. So it might not be safe for work.
Here's the tour schedule, which like the trailer, comes from EW. Let's hope more dates are added.
June 21
New York, Film Society of Lincoln Center
New York, IFC Center
June 27
Boston, Coolidge Corner
July 4
Richardson, TX, Alamo Drafthouse Cinema
July 11
Portland, Hollywood Theatre
Houston, Alamo Drafthouse Cinema
Kalamazoo, MI, Alamo Drafthouse Cinema
Winchester, VA, Alamo Drafthouse Cinema
Washington, DC, Alamo Drafthouse Cinema
July 18
Austin, TX, Alamo Drafthouse Cinema (Slaughter Lane)
Littleton, CO, Alamo Drafthouse Cinema
Winston-Salem, NC, a/perture
Eugene, OR, Bijou Metro
Tulsa, OK, Circle Cinema
July 19
Yonkers, NY, Alamo Drafthouse Cinema
July 25
Kansas City, MO, Alamo Drafthouse Cinema
July 25
Lubbock, TX, Alamo Drafthouse Cinema
New Braunfels, TX, Alamo Drafthouse Cinema
San Antonio, TX, Alamo Drafthouse Cinema (Westlakes)
Nashville, TN, Belcourt
August 1
Seattle, WA, SIFF Cinema