Alamo Drafthouse Bans Google Glass During Movies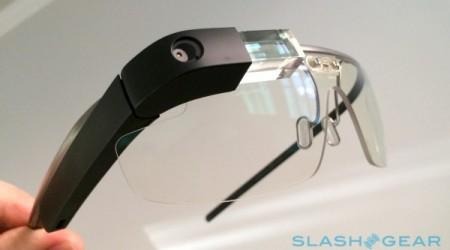 Add Google Glass to the Alamo Drafthouse's long list of no-nos. The Texas-based chain has officially banned the wearable devices in auditoriums "once lights dim for trailers." While many of its rules are designed to minimize distractions for all moviegoers, CEO Tim League says the Google Glass ban has to do with piracy issues. Hit the jump for all the details on the new rule — including one potential exception.
Google Glass is officially banned from @drafthouse auditoriums once lights dim for trailers. http://t.co/gVp4u1yCJy #MovieManners

— Alamo Drafthouse (@alamodrafthouse) June 9, 2014
Naturally, not everyone greeted the news with pleasure.
In the partially obscured eyes of GoogleGlass early adopters, I seem to be the most hated man in America.

— Alamo Drafthouse (@alamodrafthouse) June 11, 2014
While the rule was only instituted this week, League told Deadline that the theater has been debating the issue for over a year. "Google Glass did some early demos here in Austin and I tried them out personally," he said. "At that time, I recognized the potential piracy problem that they present for cinemas. I decided to put off a decision until we started seeing them in the theater, and that started happening this month."
The Alamo Drafthouse is revered by cinephiles in part because of its zero-tolerance approach to talkers, texters, and other rude patrons. However, since the Google Glass ban is "only about piracy concerns," League acknowledges that the chain could make exceptions for patrons with prescription lenses. "It will be case by case, but if it is clear when they are on, clear when they are off, will likely be OK," he tweeted.
The Alamo Drafthouse isn't the only theater to voice concerns about the gadget. Earlier this year, AMC made headlines when a customer at one of its locations was interrogated by the Department of Homeland Security for wearing his prescription Google Glasses to a screening of Jack Ryan: Shadow Recruit. The MPAA later called the incident a misunderstanding and said that it has "seen no proof" that Glass is being used for content theft.
The rules surrounding Glass usage will surely evolve along with the technology, as League concedes. "I realize that technology may change and this type of device may eventually become widely adopted and even replace traditional glasses," he said. "Down the road our policies may have to morph. Given the technology that exists today, however, I decided that banning the device while movies are playing is the best decision for us right now."