Pixar Updates: 'Finding Dory' Gets Co-Director, More 'Inside Out' Details Revealed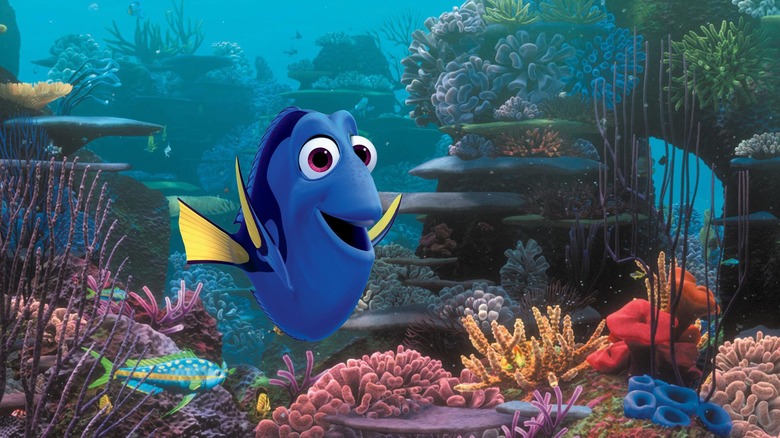 Pixar set Finding Nemo director Andrew Stanton to helm the sequel Finding Dory some time ago. Now, as the project chugs along, Stanton is getting a little extra help. Veteran Pixarian Angus MacLane (Toy Story of Terror) has been set as the Finding Dory co-director, as revealed by Stanton himself.
Meanwhile, Pete Docter has dished out some fresh details on the next Pixar release, Inside Out, along with some new art and a logo. Read all about Inside Out and Finding Dory after the jump.
While Stanton doesn't mention Finding Dory by name, it's not tough to figure out which film he's talking about here. Finding Dory is Stanton's current project, and MacLane hasn't served as Stanton's co-director on any other film.
MacLane has been with Pixar since the '90s. He worked on every Pixar feature between A Bug's Life and Toy Story 3, including Stanton's Finding Nemo and Wall-E. Lately, he's made the leap into directing, with the Pixar shorts BURN-E, Small Fry, and Toy Story of Terror. Finding Dory will be his first time co-directing a full-length film. It opens June 17, 2016.
As for Inside Out, Docter spoke at length about the film at the Annecy International Animated Film Festival. The metaphysical picture, which is set within the mind of an 11-year-old girl, was inspired by his own experience watching his daughter Elie mature. "There is something that is lost when you grow up," he said.
Docter also showed a new clip from the very beginning of the movie, which Variety describes as follows:
The inventive opening scene extends from the moment of Riley's birth and the creation of her first memory to the introduction of its five main characters, ending with an encounter between Joy and Sadness where the former can't seem to figure out Sadness' role in the operation.
Pixar Times has an even more detailed report on the scene.
At the end of his presentation, Docter offered up a new piece of art (via Instagram) featuring the characters Joy (voiced by Amy Poehler) and Sadness (voiced by Phyllis Smith). The sheet also features a new logo for the film.
Inside Out hits theaters June 19, 2015.