First Footage From David Ayer's 'Fury' Revealed In Featurette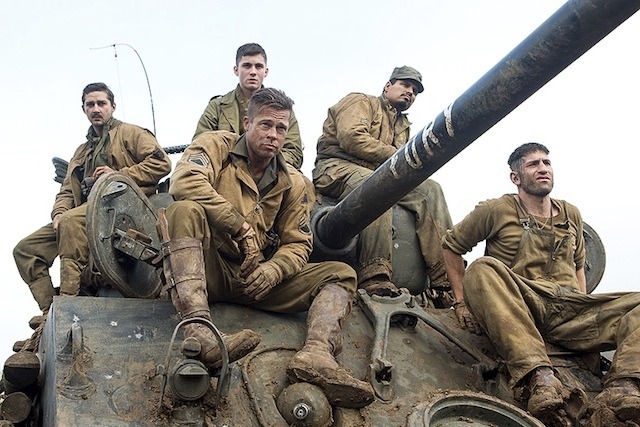 As generous as David Ayer has been about sharing behind-the-scenes photos from his World War II tank drama Fury, we've been dying to see some actual footage from the film. Now, thanks to E3, we have.
A new featurette offers our first peek at some Fury footage, along with some brief comments by Ayer, stars Jon Bernthal, Michael Peña, Logan Lerman, Shia LaBeouf, and more. Brad Pitt leads the cast as the team's tough-as-nails leader, Wardaddy. Watch the video after the jump.
Set at the tail end of World War II, Fury follows the five-man crew of a Sherman tank behind enemy lines in Nazi Germany. Ayer, who also wrote the script, has said that he wanted to paint a "complex, honest portrayal" of tank combat, with "incredible, visceral action and complex rich characters." Producer Bill Block put it more simply: "Fury is not your father's WWII movie." 
Obviously, it's far too early to say whether Ayer and Block have succeeded in their mission to make a more nuanced war movie. But the cast's insistence that this is a character-driven film is quite promising, as is the cast itself. At the very least, it looks like Ayer has delivered on the action. There are explosions aplenty in the featurette above.
Fury opens November 14, which suggests Sony has big expectations for this one. Jason Isaacs and Scott Eastwood also star.
The film is set at the very end of World War II, in April 1945. As the Allies make their final push in the European Theater, a battle-hardened army sergeant named Wardaddy commands a Sherman tank and her five-man crew on a deadly mission behind enemy lines. Outnumbered and outgunned, Wardaddy and his men face overwhelming odds in their heroic attempts to strike at the heart of Nazi Germany.