Sigourney Weaver Joins 'Avatar' Sequels As New Character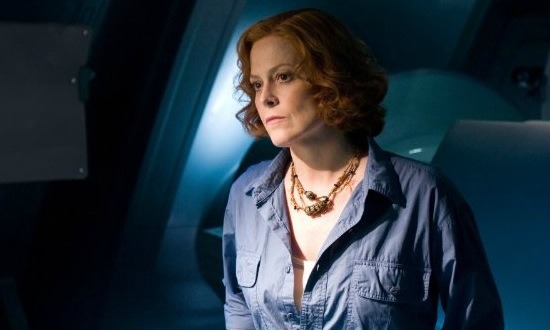 Sigourney Weaver is officially heading back to Pandora. The Avatar actress has just been set for all three upcoming sequels, joining Sam Worthington, Zoë Saldana, and Stephen Lang.
At this point, moviegoers who saw the first Avatar (so, all of them) may be wondering how Weaver intends to return when her character, Grace, died in the first film. As it turns out, that isn't an issue at all because Weaver isn't playing Grace this time around. Hit the jump for details.
Says Cameron:
Sigourney and I have a long creative history, dating back to 1985 when we made Aliens. We're good friends who've always worked well together, so it just feels right that she's coming back for the Avatar sequels. Her character of Grace Augustine, as fans know, died in the first movie, so she's playing a different and in many ways more challenging character in the upcoming films. We're both looking forward to this new creative challenge, the latest chapter in our long and continuing collaboration.
This seems to be a different approach from the one he's taking with Lang, whose character Miles Quatritch also perished in the original Avatar. Cameron's comments on that front hinted that Lang would in fact be playing the same role — albeit possibly in some altered state.
Cameron did not offer any details about whom exactly Weaver would be playing. Maybe the new character will be related to Grace in some way that would explain their strong physical resemblance. Or maybe Weaver will be rendered unrecognizable under layers of makeup and CG.
Whatever it is, we're hoping to find out in the not-too-distant future. The three sequels are scheduled to shoot later this year. Avatar 2 is expected to open December 2016, followed by Avatar 3 in December 2017 and Avatar 4 in December 2018.
[Source: Deadline]