David Fincher And Rooney Mara Could Reunite For 'Red Sparrow'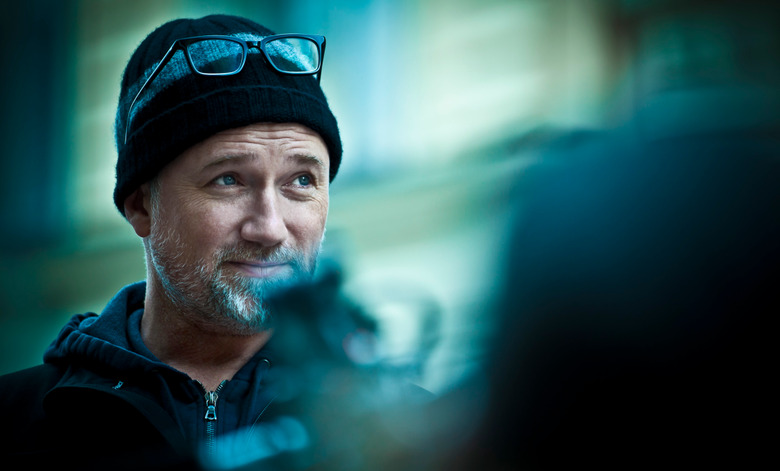 David Fincher and Rooney Mara may be ready to team up again. The Girl With the Dragon Tattoo pair is reportedly eyeing Red Sparrow, a spy thriller that Darren Aronofsky exited earlier this year. Eric Warren Singer (American Hustle) is writing the script. Hit the jump for all the details on the project.
Based on the novel by Jason Matthews, Red Sparrow centers on two intelligence agents in modern-day Russia. Mara would play Russian spy Dominika Egorova, who's forced to become a "Sparrow" trained in the art of seduction. She is instructed to use her skills against CIA officer Nathaniel Nash, who's in Russia handling his agency's most important Russian mole. 
But the honey trap goes awry when Dominika and Nathaniel begin to fall in love for real. As they struggle to trust themselves, each other, and the governments they work for, their relationship puts both of them and everyone around them in jeopardy.
Should Fincher and Mara climb aboard, it'll be their first time working together since 2011's The Girl With the Dragon Tattoo. Although there was much talk of a sequel following the film's release, Sony does not seem to have made much progress on that front so far. Fincher and Mara first worked together on 2010's The Social Network.
The dark, twisted material sounds like a perfect fit for Fincher, who's coming off of the similarly nasty Gone Girl. Mara recently starred in a trio of acclaimed films: David Lowery's Ain't Them Bodies Saints, Steven Soderbergh's Side Effects, and Spike Jonze's Her. Her upcoming projects include Joe Wright's revisionist fairy tale Pan and an untitled picture from Terrence Malick.