'Leprechaun: Origins' Trailer: WWE Studios Reinvents A Horror Franchise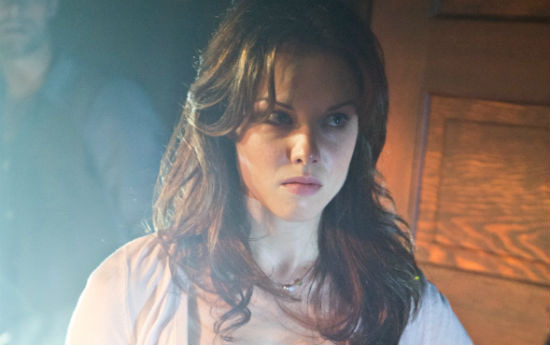 Growing up, few characters scared me from the video box alone more than the Leprechaun. Much like Chucky, there was something terrifying about seeing such a familiar, even lovable icon twisted into a new, frightening form. After a bunch of sequels though, the Leprechaun of my youth became a joke. As horror icons often do.
Enter WWE Studios, which has co-produced a remake with Lionsgate that they surely hope will terrify kids in much the same way as the original film. It's called Leprechaun: Origins, directed by Zach Lipovsky and written by Harris Wilkinson. WWE wrestler Dylan "Hornswoggle" Postl plays the lead character, who terrorizes two American couples on vacation in Ireland.
Leprechaun: Origins opens hits VOD on August 26, followed by a Blu-ray release on September 30. Check out the first Leprechaun Origins trailer below.
Here's the trailer from Entertainment Weekly.
Leprechaun Origins Trailer
Here's the first official image from the film, showing co-star Stephanie Bennett.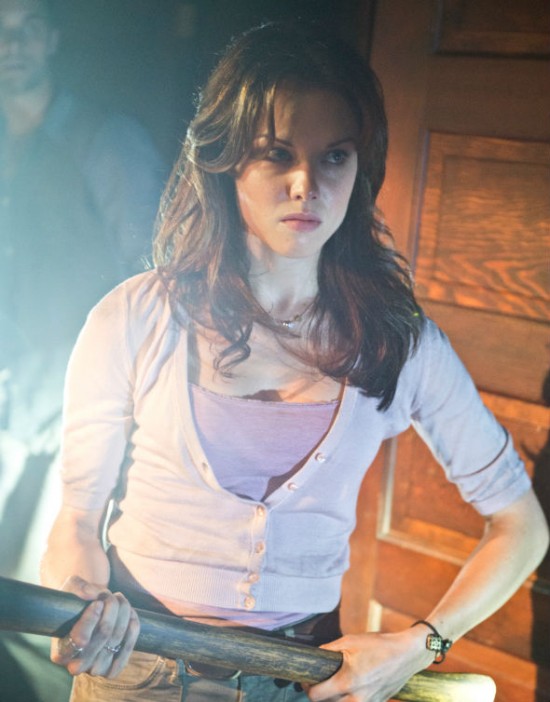 This is the official press release on the film which, as you can tell above, it taking the subject as seriously as possible:
WWE Superstar Dylan "Hornswoggle" Postl stars in Leprechaun: Origins, a brand new take on the horror franchise Leprechaun, reinventing the cult favorite and terrifying a new generation. The film will be available on Digital HD, Video On Demand and Pay-Per-View on August 26, and on Blu-ray (plus Digital HD) and DVD (plus Digital) on September 30. Also starring Stephanie Bennett (Grave Encounters 2), Andrew Dunbar (Alien Trespass), Melissa Roxburgh (Diary of a Wimpy Kid: Dog Days) and Brendan Fletcher (Freddy vs Jason), Leprechaun: Origins was written by Harris Wilkinson and directed by Zach Lipovsky.Backpacking through the lush Irish countryside, two unsuspecting young couples discover a town's chilling secret. Ben (Dunbar), Sophie (Bennet), David (Fletcher) and Jeni (Roxburgh) quickly discover the idyllic land is not what it appears to be when the town's residents offer the hikers an old cabin at the edge of the woods. Soon, the friends will find that one of Ireland's most famous legends is a terrifying reality.The Blu-ray and DVD include two behind-the-scenes featurettes and will be available for the suggested retail price of $24.99 and $19.98 respectively.