Guillermo Del Toro Is Writing 'Pacific Rim 2' With Zak Penn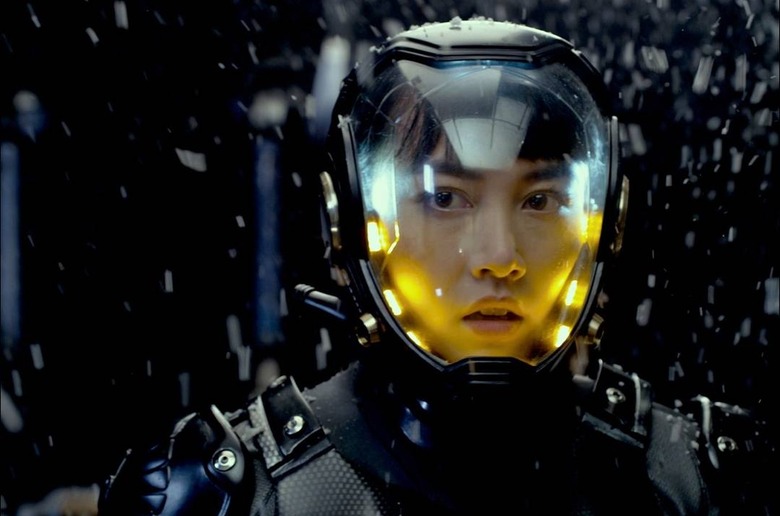 Legendary Pictures CEO Thomas Tull has said that he's in no big hurry to make Pacific Rim 2, but make no mistake: Guillermo del Toro is working on it. Only now, he's working in it with Zak Penn (X-Men: The Last Stand) rather than original writer Travis Beacham.
So where has Beacham gone? Find out after the jump.
Plans for Pacific Rim 2 have been in motion for quite a while already. Del Toro and Beacham were hired to write the sequel months before the original even opened, and even as del Toro has shifted his focus to other projects, like Crimson Peak, he's continued to stress that Pacific Rim 2 is in development.
However, Beacham is too busy for jaeger-kaiju action at the moment. "Travis Beacham was involved in the storyline and now I'm writing with Zak because Travis has become a TV mogul," del Toro explained, referring to Beacham's upcoming Fox series Hieroglyph.
While Pacific Rim 2 hasn't officially been greenlit, Tull has suggested that he'd be up for it under the right circumstances. "We're not just going to do Pacific Rim 2 just to do it," he said back in May. "Right now we're talking to Guillermo del Toro. If we can crack the story, we all think it's great, and it's him at the helm, then fantastic. But right now there's nothing going on officially to proclaim."
Nevertheless, del Toro says he's powering on under the assumption that his script will get made someday. "I don't have the money, but I'm proceeding like it is happening," he said. Contrary to some rumors, Pacific Rim 2 won't be a prequel but a sequel that picks back up with Raleigh (Charlie Hunnam) and Mako (Rinko Kikuchi).
"I was never interested in doing that first wave of invasion," del Toro confirmed. "I'm going for very new, very crazy ideas on the second one, which are very different from the first one — but you will get really great spectacle."
While we wait for Pacific Rim 2, del Toro's Crimson Peak opens October 16, 2015.