Gambit Could Debut In Solo Movie First, Says Channing Tatum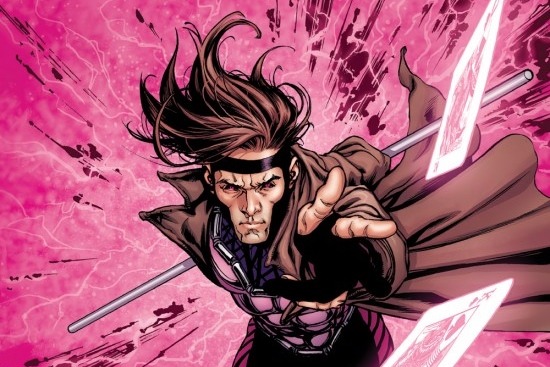 When Channing Tatum was confirmed for the role of Gambit earlier this month, the word was that his version of the character would make his debut in 2016's X-Men: Apocalypse. But that may not be the case after all if Tatum has his way.
In a recent interview, Tatum revealed that there have been conversations about introducing his Gambit in a standalone movie — one that'll "change the superhero movie," no less. Hit the jump to read his comments.
In any case, Tatum told MTV that he already has big plans for his character.
We've talked about it being a standalone, first, and actually trying to change the 'hero, superhero movie.' Because Gambit is not your typical hero. He's a thief. He walks on the gray. I'm hoping we can change it a little bit, and then ultimately feather into the other ones.
Which isn't to say that'll actually happen, as Tatum himself admits. "Obviously, there's nothing written. There's only conversations and dreams, really, right now." As of now, the Gambit movie has neither a writer nor a director.
Besides, as Tatum acknowledges, there are a lot of pieces to consider before any decisions can be made. "The machine of the Marvel world is so ginormous that it's literally like climbing a mountain, getting one of these movies made, and all of the pieces that go along with it," he said.
And so far, signs have pointed to Gambit popping up in X-Men: Apocalypse. Bryan Singer has stated that he wants to feature Gambit in the movie, and earlier reports indicated that that was indeed the plan.Moreover, Donner has estimated that the first spinoffs will premiere around 2017, which seems like an awfully long time to wait. My personal feeling (not confirmed by anyone) is that Gambit will at least cameo in Apocalpyse before getting a standalone, but only time will tell.
Would you rather see Gambit fly solo first, or see him introduced in X-Men: Apocalypse?