'The Stand' Director Josh Boone Crafting 3-Hour, R-Rated Adaptation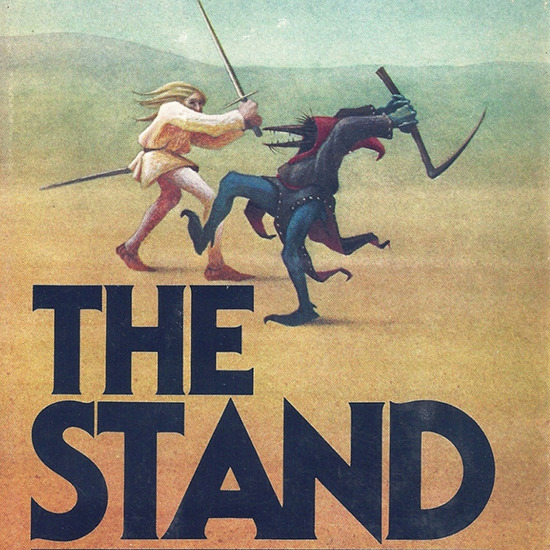 When The Fault in Our Stars director Josh Boone was hired to direct The Stand for Warner Bros., we assumed that the intent on the studio side would be to make a film or pair of films with a broad appeal. In other words, we figured that WB wanted Boone to craft a film that could harness some of the teen appeal and social media buzz of The Fault in Our Stars. Turns out that might not be quite the case, as the director says he plans a single film (but a very long one) with an R rating.
Vulture spoke to Boone, and asked specifically about his plans for The Stand.
We're gonna do one three-hour, R-rated version with an amazing A-list cast across the board. Every single one of those characters will be somebody you recognize and somebody you relate to. And it's gonna be awesome. I'm really excited. It's the most exciting thing I've ever got to do in my entire life. If 12-year-old me had ever known that one day I'd be doing this, to even just go back and look at that kid, I'd be like, 

Keep doing what you're doing!

 It's just crazy. I've met so many actors over the years, and like, when I met Stephen King, I hugged him with tears in my eyes. He meant that much to me when I was young. I still say everything I learned about writing I learned from Stephen King. I don't read screenplays. I don't read screenplay how-to books. It's always just, establish the character. Establish the character.
Frankly, the A-list cast aspect really isn't a surprise. This is going to be a huge tentpole for Warner Bros., and that's a studio that doesn't mess around with casting. Sure, we've heard that Boone's regular collaborator Nat Wolff is likely to be in the film, and he's not quite a household name. But the big roles are likely to be filled out by people everyone knows.
It's the single film plan, and the R-rating that will get people talking. A single film is going to require some serious story compression, and as things start to move forward it would not be a surprise to see WB make the decision to split into two films. And the R rating is promising, especially in light of the news that the It adaptation is moving to New Line, which will allow it to be positioned explicitly as a horror film. Warner Bros. does big R-rated films (such as Argo), and as The Stand probably won't be a picture tightly tied to licensing (unlike, say, a Batman or Harry Potter film) there's no reason to hold it to PG-13. Fingers crossed, then, that Boone's intent becomes reality.
Update: Stephen King talked just a bit about Boone's adaptation of the novel to Damon Lindelof as EW listened in, saying,
When I worked with Mick Garris on the miniseries, it was really sort of a rewarding experience because we had a chance to [focus on] the characters and I think I wrote the entire miniseries just so I could hear Gary Sinise say, 'Country don't mean dumb' ... Now I've been involved with Josh Boone who did The Fault in Our Stars and he's working on the screenplay. He's young and he's ambitious and he's totally behind the book and he seems to be doing a great job and seems to have a lot of support behind him from Warner Bros. So I have my fingers crossed, but that's all that you need to do right? You just cross your fingers and hope.