'Dawn Of The Planet Of The Apes' Poster: Caesar Is Battle Ready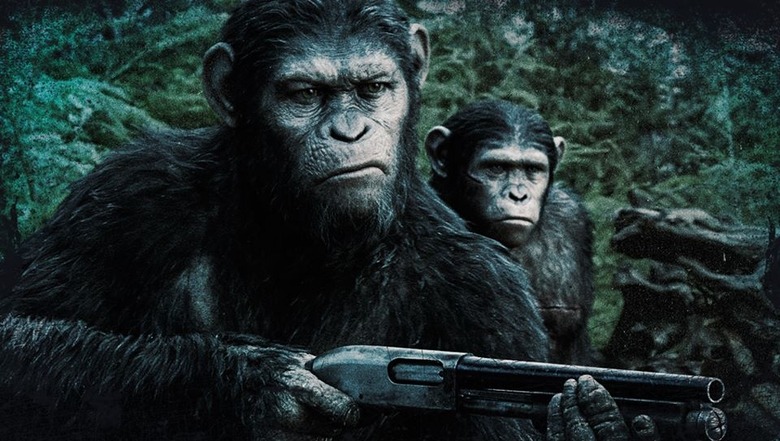 Things are not looking good for mankind on the latest Dawn of the Planet of the Apes poster. While there's not a single human character in sight, there are apes. Lots of them. And Caesar (Andy Serkis) is in front of them all, charging ahead on a horse while waving a gun over his head. Check it out after the jump.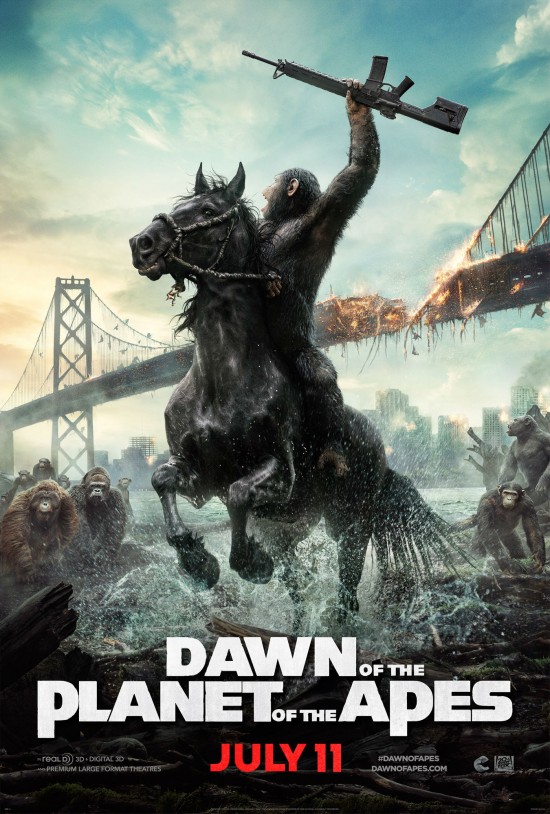 It's terrifying and awesome and a little ridiculous, in a good way. But it looks awfully familiar...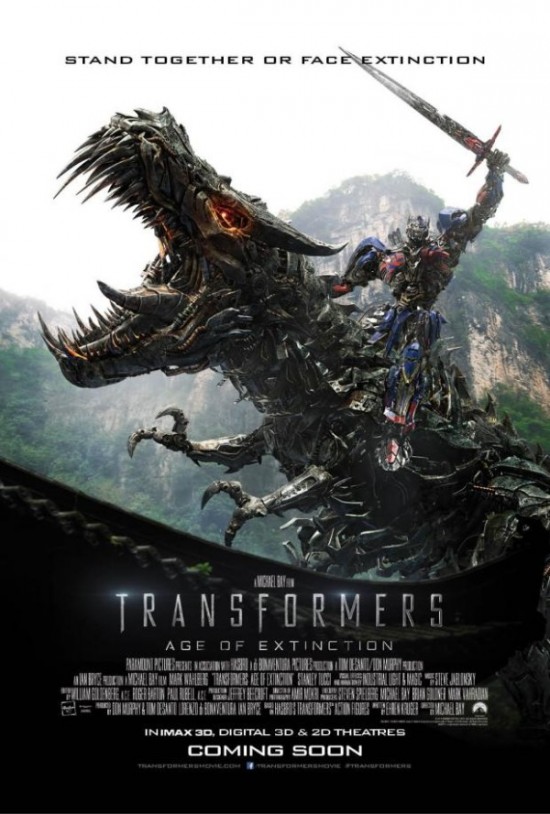 ... And I have to say, in a match-up between Optimus Prime and Grimlock and Caesar and a horse, I'd put my money on the former pair. Sure, Caesar is a intelligent, complex character who's masterfully portrayed by mo-cap master Serkis,, but Grimlock breathes fire.
The Matt Reeves-directed sequel picks up about a decade after the events of Rise of the Planet of the Apes. Much of humanity has been wiped out by the virus, while Caesar's evolved ape society continues to grow. The two groups have maintained an uneasy peace, mostly by avoiding each other, but that all changes after a fateful encounter.
Judy Greer, Terry Notary, and Toby Kebbell are among the apes who stand alongside Caesar, while Gary Oldman, Jason Clarke, Keri Russell, and Kodi Smit-McPhee play members of the human community.Dawn of the Planet of the Apes opens July 11.
A growing nation of genetically evolved apes led by Caesar is threatened by a band of human survivors of the devastating virus unleashed a decade earlier. They reach a fragile peace, but it proves short-lived, as both sides are brought to the brink of a war that will determine who will emerge as Earth's dominant species.