Mark Wahlberg And Will Ferrell Looking To Reteam In 'Daddy's Home'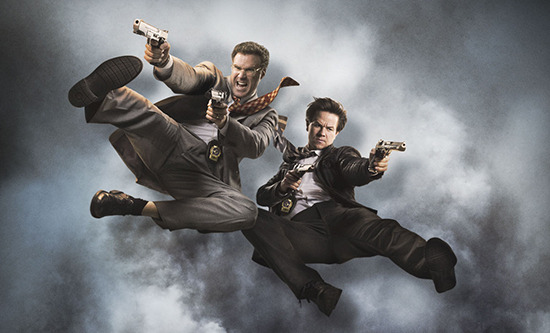 We've been thinking about Adam McKay's buddy action/comedy film The Other Guys recently, thanks to McKay's flirtation with Marvel's Ant-Man. But while that situation didn't work out, it seems like Paramount is thinking about The Other Guys, too. The studio is setting that film's two stars, Mark Wahlberg and Will Ferrell, to take the leads in the comedy Daddy's Home, about two men battling for the love and attention of their children.
Deadline reports that Paramount wants to get the film moving quickly, and that Horrible Bosses 2 directors Sean Anders and John Morris are in talks to direct. (They also wrote We're the Millers.) The film would shoot this fall if the current plan comes together.
We've heard about this project before; last time, it was going to be a Vince Vaughn and Will Ferrell movie, under the direction of Etan Cohen.
It was written by Brian Burns, Adam McKay & Chris Henchy and Etan Cohen, and would have Ferrell as "a mild-mannered radio executive who strives to become the best stepdad ever to his wife's two children." But then the biological father of the kids shows up, and having Wahlberg as the "freewheeling, freeloading real father" would really echo The Other Guys. Naturally, in this script, the two men end up competing for the kids' attention.