Will Smith Joins NFL Concussion Film; 'Blind Side' Director Takes On Baseball Film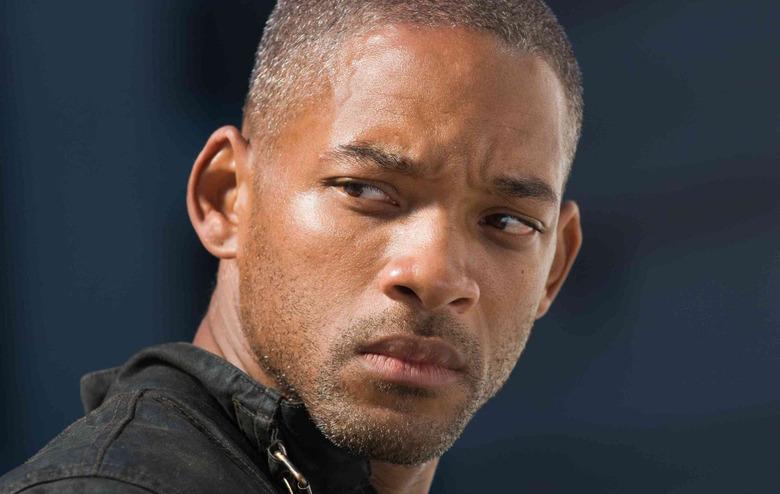 A pair of sports film just took significant jumps up the production ladder. First up, superstar Will Smith is in talks to star in a film about head injuries in the NFL produced by Ridley Scott. Peter Landesman (Parkland) is scheduled to direct.
Second, John Lee Hancock – director of the highest grossing sports film of all time, The Blind Side – will direct a film about the life of baseball superstar turned financial criminal, Lenny Dykstra. Read more about the Will Smith NFL movie and Dykstra project below.
We'll start with Smith. Variety broke the news of the actor's likely attachment to the film, which was acquired by Scott Free late last year. The currently untitled film will be based on a GQ article called "Game Brain" by Jeanne Marie Laskas which follows a doctor (Smith's character) who discovers the link between professional football players and long term head injuries, which puts the entire sport in danger. It's been described as a whistle-blower film, which major cultural significance, ala The Insider. You can read more about the project at Variety. There's no timeline on the project as of yet.
Variety also broke the news of Hancock's attachment to the Lenny Dykstra film. Dykstra played center field for the 1986 World Champion New York Mets and went by the nickname "Nails." He went on to play for the Philadelphia Phillies before retiring and becoming very successful in the financial industry. That's where things get interesting.
Dykstra became incredibly wealthy and that began lots of investigations. Those resulted in bankruptcy fraud and him going to prison. It's kind of like if Jordan Belfort played baseball before hitting Wall Street, but on a smaller scale.
Will either of these films get made? The Will Smith/Ridley Scott one certainly seems like it's a bit further along, especially with those two big names and the more mass appeal, controversial topic. However, Michael Oher wasn't a household name before The Blind Side so Hancock could shoot Dykstra down the same route.
Which of these films are you more interested in?