Pixar Art Director Ricky Nierva TED Talk: The Creative Process Behind Pixar's 'Up'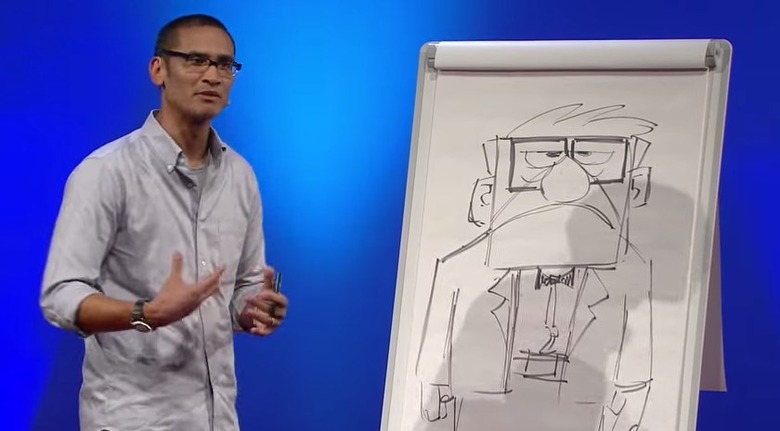 Pixar Art Director/Production Designer Ricky Nierva recently gave a TED Talk at TED x Athens in Athens, Greece. Titled "Don't Be Afraid Of The Blank Sheets", Nierva's talk is about writers block and the artist's struggle with the creative process and a behind the scenes peek into the design behind the magic created at Pixar.
Nierva was a story artist on Toy Story 2, has character design and storyboarding credits on Monsters Inc, was an art director on Finding Nemo and served as a production designer on Up and Monsters University. Ricky explains the creative process behind the designs for Up's Carl Fredricksen and Russell and how the film's story helped create the design of the story's central characters. You will probably be amazed at how all the little details reflect the film's storyline and how they are almost inseparable.
You can watch the Ricky Nierva TED Talk now embedded after the jump.
Pixar Art Director Ricky Nierva TED Talk
You can also watch Ricky Nierva talk about the character design in Monsters Inc on the Pixar website. Here are some videos featuring Nierva talking about the production design of Monsters University: