Don Cheadle's Miles Davis Biopic Turns To Crowdfunding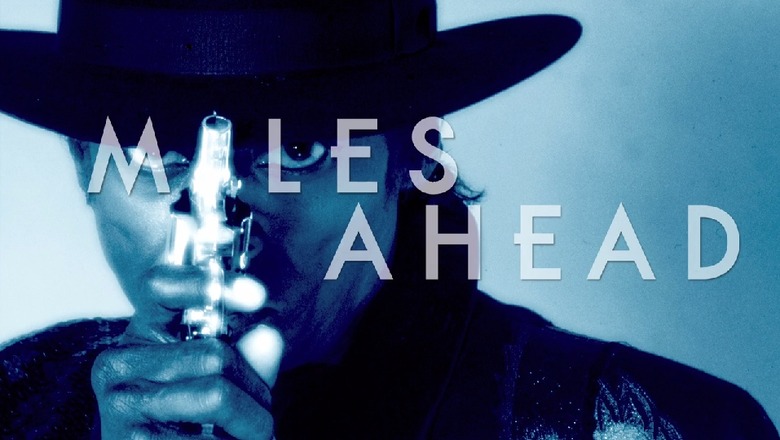 Don Cheadle has been trying to make a Miles Davis biopic happen for years, and he's closer than ever to making it a reality. But he needs one final push to get it going for real, and he'd like you to help.
The Iron Man 3 actor, who's set to star in and direct Miles Ahead, is turning to Indiegogo in hopes of raising $325,000 by July 6. Hit the jump to watch his pitch video.
Prizes for contributing range from the usual "exclusive updates" ($5) and t-shirts ($65) to a role as an extra ($8,000) to a co-producing credit ($12,500). There are lots of goodies that should appeal to fans of Davis, Cheadle, or both, so click over to Indiegogo for more info. 
Miles Ahead won't cover Davis' entire life, but rather just "a few dangerous days in the life of Miles Davis, the virtuoso, fighter and genius, as he bursts out of his silent period and conspires with a Rolling Stone writer (McGregor) to steal back his music." That puts the film in the early '80s, when Davis reappeared in the public eye after spending the past several years struggling with personal demons in private.
As far as celebrity crowdfunding campaigns go, Cheadle's $325,000 goal is pretty modest. And while we don't know how much of his own money he's already sunk into the project, there's no doubting his devotion to Miles Ahead. Should Cheadle's campaign prove successful, he plans to start shooting this summer.
Despite Davis' status as a music legend, he has yet to be the subject of a major biographical feature. Not that people haven't tried. Cheadle's project has been brewing for years, and as of a few years ago there was also a competing project in the works from Notorious helmer George Tillman Jr. That one seems to have gone quiet for now, though, so Cheadle's seems likely to land first.