Jordan Vogt-Roberts In Talks To Direct 'Metal Gear Solid'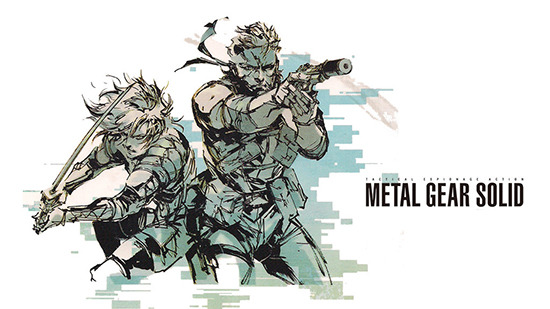 Jordan Vogt-Roberts, who made his feature debut directing The Kings of Summer, is now in talks become the Metal Gear Solid director. The film will (of course) be based on the long-running series of Metal Gear games from Konami and creator Hideo Kojima. Precisely which games will be featured is open to question, however.
Deadline has the news. Avi Arad is producing, and Michael De Luca is overseeing for Sony.
The first game in the series, Metal Gear, was released in 1987 and featured Snake on the trail of a weapon called Metal Gear. But it was the 1998 release Metal Gear Solid, the first for the original PlayStation, that catapulted the series into mega-success. That will likely be the basis for the film as well, as if the common title wasn't enough of a clue. But the story of Snake and his colleagues and enemies is so dense that material could easily be pulled from other games.
Here's a non-spoiler synopsis of the game Metal Gear Solid, which probably won't make things any more clear to people who have never played the games.
During a training mission in February 2005 on Shadow Moses Island, a remote island off the coast of Alaska containing a nuclear weapons facility, FOXHOUND and the Next-Generation Special Forces rebelled against the United States Government, under the command of Liquid Snake. Their target was the advanced weapon system Metal Gear REX, a gigantic robotic weapons platform able to independently launch a nuclear warhead at any target on the face of the planet. Their demand was the body of the greatest soldier who ever lived, Big Boss, which, through gene therapy, they could use to create an army of ultimate soldiers. With the safety of the entire world at stake, at the request of the Secretary of Defense, Colonel Roy Campbell, the former commander of FOXHOUND, summoned Solid Snake out of retirement for one last solo covert operation to stop Liquid.
Kojima's games have long featured big cinematic influences. Over the years, the games themselves have become more and more like movies, with each succeeding title featuring long cutscenes — it is not uncommon for a Metal Gear title to have several 10-minute long cutscenes between splashes of gameplay.
The game focuses on the black ops agent Solid Snake, but features a deep and complicated web of characters, conspiracies, betrayals, and family ties. That makes boiling the story down to two hours a daunting proposition, and in fact that issue is reportedly part of the reason a film has taken so long to build significant forward momentum.
(The English-language translations of most Metal Gear games actually feature screenwriter David Hayter, who wrote X-Men and Watchmen, as the voice of Snake. Also interesting, but unrelated to the film, is that Konami has given the go-ahead for a fan collective to remake the first Metal Gear game for release on Steam.)