SIFF 2014 - The Challenges Of Making A Time-Travel Thriller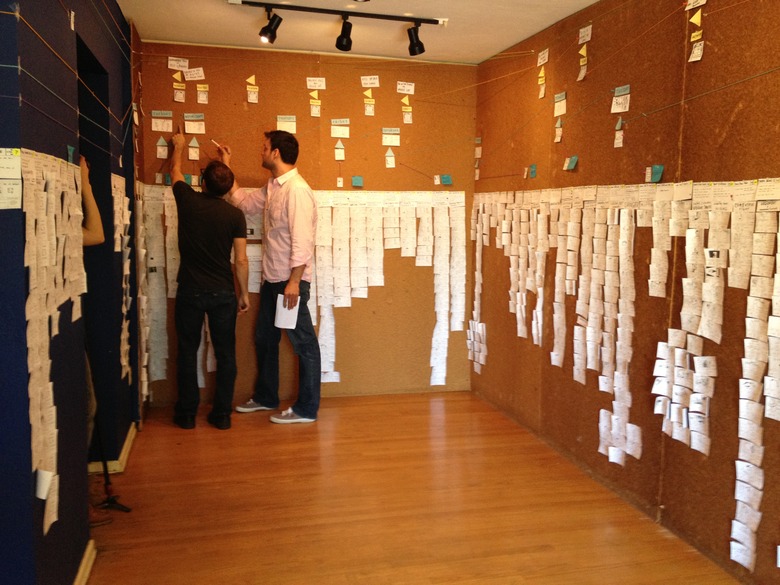 Let's say you're making a sci-fi film featuring a camera that takes pictures of what happens 24 hours in the future. You'd probably need a lot of note cards to make sure you keep all the events of the film straight. That, plus yarn to connect different scenes and photos together. Lots and lots of yarn...
Time Lapse just had its North American debut at the Seattle International Film Festival, and it definitely makes great use of this time-bending camera premise. I thought the film was a super fun genre exercise, a thriller that reminded me of Timecrimes and old-school Twilight Zone episodes. The film is immensely satisfying, especially for a person like me who loves the use of time travel paradoxes in films. No detail in this film is wasted as it barrels towards its inevitable conclusion, and all previous plot points lock into place.
But there are also a lot of challenges associated with making a film like this. I chatted with the filmmakers, BP Cooper and Bradley King about the difficulties of keeping all the events straight, as well as which other time travel movies inspired them. Learn more about Time Lapse at the film's website and check out our video interview after the jump.