Theme Park Bits: Star Wars Weekend Photos, Fireworks, Artists And Augmented Reality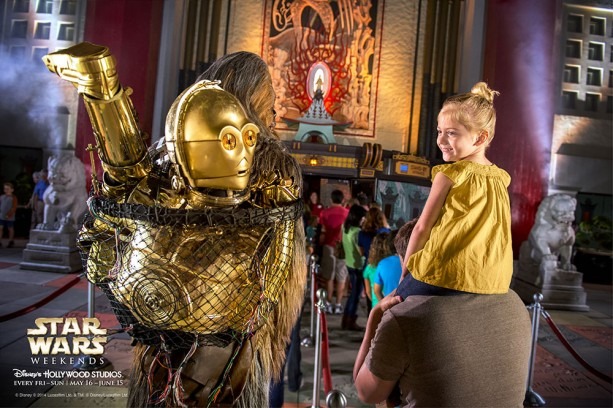 Above, check out one of the news photos Disney created for the 2014 version of Star Wars Weekends, taking place now through June 15 at Walt Disney World in Orlando, Florida. Then below, you can check out some cool highlights of the event including:
Watch the special May the Fourth Be With You fireworks display.
See photos of the special merchandise in the Darth Mall...get it?
Check out an example of the Augmented Reality app in use at Star Wars Weekends.
First up, Inside the Magic posted this video of the special Star Wars, May the Fourth be With You Fireworks display and music presentation.
The Disney Parks blog also posted a bunch of photos of the event's "Darth Mall," where fans can buy exclusive merchandise. Lots of cool stuff, of course, but here are some t-shirts including a few from Star Wars Rebels. Head there for more.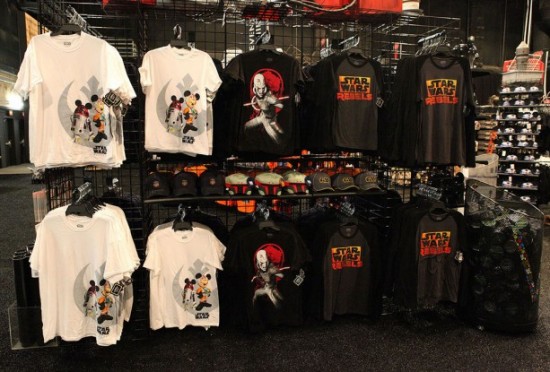 Acme Archives, who releases awesome Star Wars prints all the time, is also on hand at Star Wars Weekends. Each week they're bringing a few artists to do signings and more and at this link, you can see the full schedule.
And finally, we mentioned a few columns ago there would be an augmented reality experience via your smart phone at Star Wars Weekends and Disney conveniently uploaded a video about it.