Seth Rogen Reveals 'Sausage Party' Is A Filthy, Dirty, R-Rated Pixar-Style Film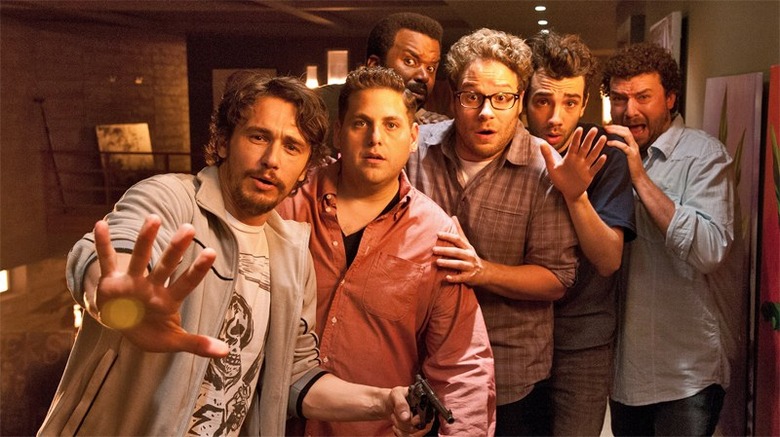 Update: For even more news on Sausage Party, visit this link. Original story follows.
Sony yesterday announced a summer 2016 release date for Sausage Party, an animated film from the comedy minds of Seth Rogen and Evan Goldberg. We've heard vague details about the R-rated animated movie, but Seth Rogen recently talked about the project and revealed new details about how seriously crazy this film is. Find out, after the jump.
Seth Rogen appeared on the Howard Stern Show on Sirius Satellite Radio earlier this month and revealed new details about Sausage Party:
"We thought it would be funny to do an R-rated Pixar-style movie," said Rogen. "Its f***ing filthy. its really really really dirty, but it looks like a Pixar movie."
While Pixar movies cost hundreds of millions of dollars, Rogen and crew are making Sausage Party for under $20 million. But just because they are making the film on a budget doesn't mean it will look cheap — Rogen insists it will look like a polished Pixar movie. As for the plot of the movie, Rogen revealed:
"It's about food in a grocery store that believes when you get purchased all your wildest dreams come true. They don't realize that you get eaten. And its about them slowly realizing what happens in their after life. It's kind of like Toy Story, its a journey — they're trying to get from one end of the store to the other," said Rogen. "It's f***ing crazy, its nuts"
The movie will feature all of the different types of food in the supermarket, not just sausages, all of which believe in the great beyond (what happens when you leave the store) and play a part in this spiritual adventure.
"Its subject matter inherently has to do with religion, so conceptually its somewhat R-rated."
Seth Rogen voices the lead character, a hot dog named "Frank". The original plot synopsis had said that the story is about "one sausage's quest to discover the truth about his existence." After falling out of a shopping cart, our hero sausage and his new friends embark on a perilous journey through the supermarket to get back to their aisles before the 4th of July sale. Jonah Hill, Michael Cera and Anders Holm play Frank's fellow sausage buddies who  believe that in "the great beyond" you get to have sex with the buns across the grocery aisle. Kristen Wiig voices one of the buns.
The film has a very impressive voice cast which also includes Paul Rudd, Danny McBride, James Franco, Jonah Hill, David Krumholtz, Edward Norton (who voices a character named Sammy Bagel Jr) and Nick Kroll.
The idea came up one night seven years ago while they were joking around with Jonah Hill. They wrote a bunch of the screenplay in the trailer while feeling creatively constrained on The Green Hornet and over time it slowly evolved into the film they are currently animating. Conrad Vernon (Shrek 2, Monsters vs. Aliens, Madagascar 3) and Greg Tiernan are directing the film, while Kyle Hunter and Ariel Shaffir helped on the script.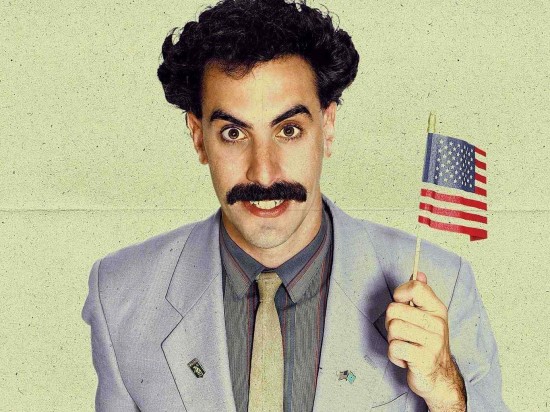 Rogen screened an early hand-drawn animatic version of the film to his friend Sacha Baron Cohen:
"Sausage Party appalled him [Sacha Baron Cohen] in some ways. We brought him to a screening where we watched the hand drawn version of the movie and he could not believe it — 'that is the single craziest f***ing thing I've seen in my whole life' He said, 'Just know you've gotten successful enough to make the craziest thing I've ever seen in my life.'"
Rogen credits producer/financier Megan Ellison for making the movie possible.
There's violence, it gets very sexual... there is a food orgy in the movie — one of the most filthy things I've ever seen in my life.
When asked if in the movie can a cucumber have sex with a hot dog bun?
"We even explore inter-food sex in the movie, we explore all of that," laughs Rogen.
Originally when the project was announced, it was thought to aimed at a 2015 release. But Sausage Party will not hit theaters on June 3rd, 2016.