Cool Stuff: Rhys Cooper's 'Femme Fatale' Art Show In San Francisco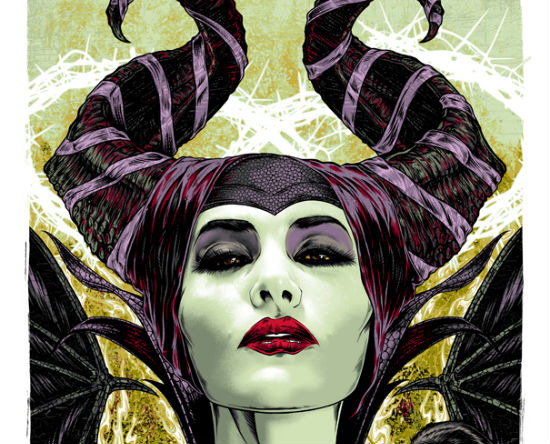 Are you a fan of badass women in pop culture? Well then you should check out Spoke Art in San Francisco this weekend. They have the first solo show ever of Australian artist Rhys Cooper called Femme Fatale and Cooper has reimagined the women of comics, fantasy and literature in stunning, evocative color and detail.
The show opens May 31 and remains on display through June 21. Check out some images below.
Femme Fatale by Rhys Cooper opens at Spoke Art, 816 Sutter Street, San Francisco, CA from 6-10 p.m. May 31. It'll be on display during regular hours on June 21. Visit spoke-art.com for more info.
Here are the regulars and variants of each character, which includes ladies from He-Man, X-Men, Lewis Carroll and more. Can you name them all (if not, mouse over each)?
Here's the official press release:
Spoke Art is pleased to present Femme Fatale, the debut solo from Australian based screen-print artist Rhys Cooper. With a brand new body of work, Rhys embarks on a portrait series of influential women from the world of popular culture. His 'femme fatales' come from all over, from childhood stories to comic books, these women are iconic in one prolific way or another. Themes of female power and womanly authority play a large role in this new body of work and imagery of a violent nature, such as barbed thorns and ferocious winds all attribute to the fierce quality of these ladies and create a tense and seductive platform for Rhys's figures.Packed with immense detail and vibrant punchy colors, this series of screen prints are mostly all confined to Rhys's signature narrow format. This preparation transforms these portraits into war-like banners, especially considering their aggressive aesthetic. With their bold illustrative nature and dark motifs, Rhys transforms the ideological social constructs of femininity and creates a spectacular twist on female heroines, leaving the viewer both a bit terrified and intrigued.Femme Fatale seeks to explore the communal social consciousness by presenting figures are both instantly recognizable yet also utterly brand new and unique. His twists on the iconic female leads of childhood takes a mature twist; delving into Rhys's work is like entering a shadowy surreal world, akin to a fantastical nightmare with a strong female lead.Femme Fatale opens Saturday May 31st at Spoke Art Gallery in San Francisco. The artist will be in attendance.