No Marvel One-Shot On 'Captain America: The Winter Soldier' Blu-Ray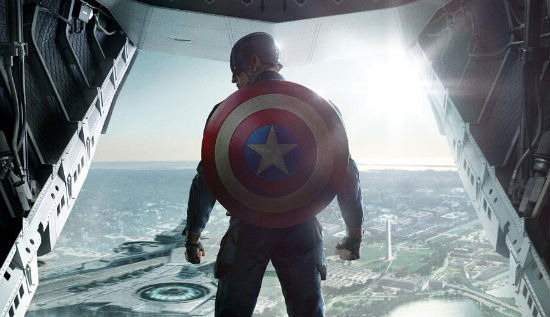 Marvel Studios has an incredible streak of critical and financial success going. However, recent developments have fans discussing what happens when that streak ends. We won't know for sure until it happens, but another streak just ended for sure. The Captain America: The Winter Soldier Blu-ray, which will be released September 9, will not have a Marvel One-Shot on it.
The past five Marvel Studios home releases have had one-shots as bonus features, beginning with The Consultant on Thor and most recently All Hail the King on Thor: The Dark World. Marvel Studios president Kevin Feige has said they don't feel a need to have a one-shot on every release, but this has to be disappointing for fans.
Entertainment Weekly broke the news.
The Marvel One-Shots add context to side characters in the previous Marvel films. In two cases, those stories have spawned TV shows. With those shows, Agents of S.H.I.E.L.D. and Agent Carter, both gearing up to air this year, maybe the team behind the one-shots was just busy. Or maybe there's simply too much going on at Marvel. There's the development of those two network shows, five Netflix TV shows, the Ant-Man film, the ambitious nature of Guardians of the Galaxy, the size, scope and expectations of Avengers: Age of Ultron, then a whole slate of Phase Three films to plan. Seems plausible that a 10-minute short simply wasn't a priority.
I wouldn't read too much into it, but this is a tad disappointing. Nevertheless, the Captain America: The Winter Soldier Blu-ray seems stacked. Here's the full list of features and box art for the film, which will be available early on Digital 3D and HD August 19, and on 3D Blu-ray, Blu-ray, DVD and On-Demand September 9. 
Digital 3D, HD, & SD*, 3D Blu-ray Combo Pack, Blu-ray bonus materials include:
Making-of Featurettes
Audio Commentary
Never-Before-Seen Deleted Scenes
Bloopers
And More
*Digital bonus offerings will vary per retailer
1-Disc DVD bonus materials inclue:
Making-of Featurette
Never-Before-Seen Deleted Scene