Roland Emmerich To Direct Remake Of 'Stargate;' Will Shoot 'Independence Day' Sequels Back To Back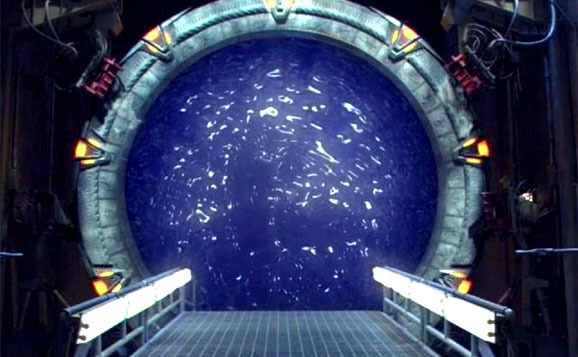 In a semi-shocking announcement, MGM and Warner Bros. revealed Roland Emmerich will direct a remake of his own 1994 film Stargate. Dean Devlin will be back to produce and the film is being developed with the hopes to be the start of a trilogy.
There's no word on when this will happen, however, as the release says Emmerich will be shooting Independence Day 2 and Independence Day 3 back to back.
Here's the full press release. We'll discuss more after.
Metro-Goldwyn-Mayer Pictures and Warner Bros. Pictures, together with Roland Emmerich and Dean Devlin, are partnering to launch a new feature film trilogy that reimagines the 1994 film Stargate. The announcement was made today by Gary Barber, MGM's Chairman and CEO. Emmerich, who directed and co-wrote the original film with Devlin, is confirmed to direct and Devlin will produce.Barber said, "We couldn't be more excited to once again partner with Roland and Dean, the world-class creators of the originalStargate, to bring their reinvigorated vision of this wildly popular property to audiences of multiple generations." He added, "Stargate is one of the biggest titles in MGM's vast library, and we look forward to adding this great franchise to our slate.""The Stargate universe is one that we missed terribly, and we cannot wait to get going on imagining new adventures and situations for the trilogy. This story is very close to our hearts, and getting the chance to revisit this world is in many ways like a long lost child that has found its way back home," said Emmerich and Devlin.MGM will be running production on Stargate, with Jonathan Glickman, President, Motion Picture Group overseeing the project on behalf of MGM and Greg Silverman, President, Creative Development and Worldwide Production, overseeing for Warner Bros. Pictures. Worldwide distribution will be handled by Warner Bros. Pictures, with select international territories to be handled by MGM.Glickman said, "For us at MGM, there was no version of us further developing the Stargate franchise without Roland and Dean at the creative helm. This is their baby, and we cannot wait to bring their reenergized universe to the legions of fans around the world."Silverman said, "Stargate created an expansive cinematic universe that has engaged fans for two decades." He added, "Under the guidance of Roland and Dean, these new films will build upon the creativity and popularity of the first film, while delivering an original film-going experience for fans and those new to the franchise."The sci-fi film Stargate launched a worldwide phenomenon. At the time of its release, the film set the record for the highest-grossing opening weekend in October and went on to gross nearly $200 million worldwide at the box office.Emmerich is currently shooting Stonewall, a drama about a young man's political awakening amid the 1969 Stonewall Riots in New York, which sparked a fight for equality and paved the way for the modern gay rights movement. He is also in pre-production on ID Forever Part I and Part II, back-to-back sequels to his hit film, Independence Day.Devlin is currently in pre-production on Geostorm, his feature directorial debut, which he co-wrote with Paul Guyot and is producing for Warner Bros. with Skydance Pictures' David Ellison and Dana Goldberg and his Electric Entertainment team of Marc Roskin and Rachel Olschan.
Okay, we're back. On paper, it's not a big surprise Stargate is getting remade. First, Emmerich teased it a few months back. Second, it's a franchise where the least-popular component is the film that started it all. However, Emmerich coming back to remake his own movie just sounds crazy. (Though it's hardly the first time a director has remade their own film.)
The 1994 Stargate is actually pretty good. I haven't seen it in a long time but when I last watched it, I remember thinking Emmerich made a fun, sci-fi adventure. Granted, the premise was better than the execution and once the film's stars went through the gate, the film screeches to a halt. Maybe that's why the premise was better received as a TV franchise and why a new movie trilogy is now in the works.
The question becomes, when the heck is Emmerich going to make this movie? He's currently shooting a film called Stonewall; Independence Day 2 is currently getting a rewrite and it already has a 2016 release date. This press release says he's making Independence Day 3 immediately following that. So what? Stargate hits theaters in 2020? Why make the announcement now? And why would he direct when he could just produce and make new movies?
We'll keep an eye on this news moving ahead but, for now, what do you think about a Stargate remake?
Stargate, I've missed you. Looking forward to catching up. Love, Roland.

— Roland Emmerich (@rolandemmerich) May 29, 2014