Lego Documentary 'Beyond The Brick' Gets Distribution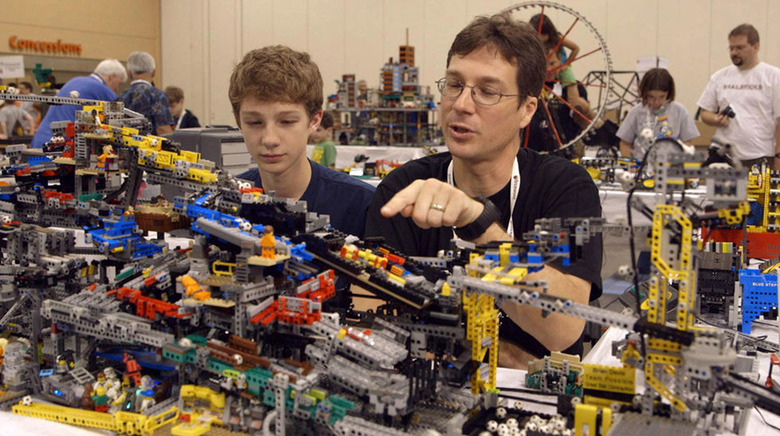 The first ever Lego documentary, Beyond The Brick: A Lego Brickumentary, premiered earlier this year at the Tribeca Film Festival. Fresh off the hype and success of The Lego Movie, the film garnered very strong reviews and has now been picked up for worldwide distribution by RADiUS. Jason Bateman narrates and Daniel Junge and Kief Davidson direct. No release date has been set.
Here's the full press release.
RADiUS proudly announced it has acquired worldwide rights (excluding France, Germany, Malaysia, Taiwan, Hong Kong, China and Brazil) for Oscar winning Daniel Junge (SAVING FACE) and Oscar nominee Kief Davidson's (OPEN HEART) much buzzed about BEYOND THE BRICK: A LEGO® BRICKUMENTARY that recently premiered at the Tribeca Film Festival. Produced by Chris Brown, Brendan Kiernan and Justin Moore-Lewy and executive produced by Jim Packer, Anthony Romano and Jill Wilfert, the film delves into all things that surround the LEGO brick and the global phenomenon it has created.  GEM Pictures, the film's financier, will be handling the excluded territory sales and implementing a novel distribution structure optimal for publicly listed companies.  The structure allows a public company to use shares in lieu of cash payments when acquiring film rights.Since the birth of their trademark toy in 1958, The LEGO Group has produced over 400 billion bricks. But more and more, LEGO bricks aren't just for kids, and some take them very seriously. Adult Fans of LEGO (AFOLs) around the globe are unashamedly declaring their love of the brick, brick artists are creating stunning and surprising creations, and LEGO master builders are building human scale and larger structures. LEGO bricks are being used educationally, therapeutically, and have provided a universal system for human creativity and our innate desire "to build." BEYOND THE BRICK: A LEGO BRICKUMENTARY playfully delves into the extraordinary impact of the LEGO brick, its massive global fan base, and the innovative uses for it that has sprung up around the world.According to RADiUS co-presidents Tom Quinn and Jason Janego "We've been looking for a film that families can enjoy together and BEYOND THE BRICK: A LEGO BRICKUMENTARY surpasses all of those expectations. The movie is an amazing ride and will appeal to Lego fans around the world."The LEGO brand is everywhere, and this documentary is an examination of its footprint in our global community," explains Daniel Junge. "The LEGO brick has transcended language, politics, age, race, art, science, and technology—all through its ability to draw out the basic human need to create and share our creations.""Any individual who has ever picked up a LEGO brick will be able to draw inspiration from these stories, adds Kief Davidson. "From rural Indiana to the farmlands of China, from New York City to Munich, from Copenhagen to Sao Paolo—children and adults alike have used LEGO bricks to heal, educate, and express themselves."