This Week In Trailers: Witching And Bitching, Nothing Bad Can Happen, The Next Black, Anna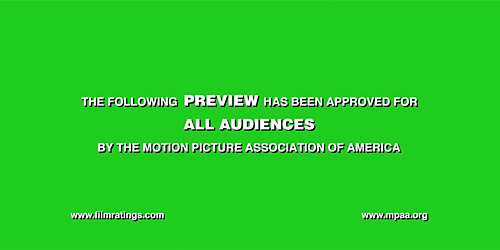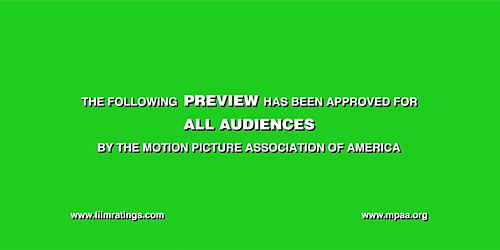 Trailers are an under-appreciated art form insofar that many times they're seen as vehicles for showing footage, explaining films away, or showing their hand about what moviegoers can expect. Foreign, domestic, independent, big budget: What better way to hone your skills as a thoughtful moviegoer than by deconstructing these little pieces of advertising? This week Jesus brandishes a firearm, we get caught up in a thrill kill cult, avoid being a victim of a teenage girl, and try on some new high tech threads.
Witching and Bitching Trailer
I confess: I looked at the reviews as soon as I saw the trailer.
They weren't kind.
However, I was a huge fan of Álex de la Iglesia's Last Circus so I at least am curious. At the very least, this trailer is nuts. I'm not sure if I'm exactly sure why I'm seeing green army men and a silver sun-kissed Jesus wielding a shotgun and using it like a battle ax but I could not care less. I need to see this movie and live in its insane atmosphere because there is some rarified air here that is at least trying to make a statement with its presentation. Of course, the other side of this is that it looks like style over substance. The gold and blue colors feel like modern action poster palette's come to life and it seems like a forceful hand of the camera is securely on both sides of my skull directing every frame. However, I kind of like that. It's bizarre, strange, and at least stands out of the ordinary with its vision. I, for one, don't care that I can't follow the narrative or am really invested with the characters. I know the pedigree and just appreciate the ride.
Nothing Bad Can Happen Trailer
The first feature length film from director Katrin Gebbe has already earned her awards overseas. You can see how easy it is to get swept up into this movie's orbit simply by watching the opening moments of this trailer. At first you think the sound's at issue but, then, as you go further, it's not the issue at all. When you realize the sound's getting louder you can't help but stare at the screen to see what in the hell is happening in front of you. The pull quotes, wonderfully placed, start to form the foundation for a story that is unlike anything you have probably heard of this week. The colors, the cinematography, the mood, the gentle sounds, they all gently collide with one another in a way that should chill your nerves. While it may be rough to see where things are going that's exactly why this works so well: It's not going to give up its dead. It holds onto its plot and only allows you to see glimpses of it. Fantastic experience. Who knew horror could be so gentle?
Anna Trailer
First time up to the plate.
Director Jorge Dorado has helmed nothing but shorts up until this point. However, his pedigree is steeped in the world of Guillermo Del Toro and Pedro Almodóvar. Serving in multiple capacities as a first assistant or second assistant director I'm ballasted here by the idea that he picked up a thing or two along the way. The trailer uses many usual beats for a movie about a twisted  individual who may or may not have supernatural abilities. The nice thing here is that the movie hits the right notes because it focuses on just what this kind of consumer wants: a little bit of flash, a hint of some sizzle and dramatic music. All three elements are at play here and it delivers. While there is no way I would consider this for a theatrical investment of my resources I would absolutely think to get this when it hits Redbox only because these kinds of thrillers are becoming more scarce in a land populated with gore fests.
The Next Black Trailer
As a suburban dad who's pushing 39, I could not care less about fashion.
However, that said, what I really enjoyed here is the frank discussion about where the industry of clothing is going. Take your pick of any number of futuristic depictions of a world fifty years from now and you can see a much different sensibility with regard to fashion. As we listen to the quick assessment of what's happening right now, the push is towards faster rotations of styles and wearable technology that can integrate with the world around us. I don't think the movie will set the world on fire with its knowledge but for those geeks like me who like programs like How It's Made this is the kind of thing that is endlessly fascinating.
In fact, if you'd like to watch the entire thing, you can do so right now for free.
Nota bene: If you have any suggestions of trailers to possibly be included in this column, even have a trailer of your own to pitch, please let me know by sending me a note at Christopher_Stipp@yahoo.com or look me up via Twitter at @Stipp
In case you missed them, here are the other trailers we covered at /Film this week:
Big Hero 6 Trailer - Great teaser. Gives me everything and gives me nothing.
Mood Indigo Trailer - A fantastic pastiche of sight, sound and character.
Clouds of Sils Maria Trailer – The overacting may be turned up to 11 but I'm intrigued.
Dinosaur 13 Trailer - Feels like Art of the Steal but could play to a wider audience.
The Equalizer Trailer - The epitome of how a popcorn movie should be sold: grand pronouncements, unbelievable storyline, and a little violence to make it all palpable.
Dark Blood Trailer - Still looks unfinished and unpolished. Something wicked this way comes.
The Congress Trailer – What a strange trip, but it sells itself quite well.
This Is Where I Leave You Trailer – OF COURSE Jason Bateman gets together with an old acquaintance after his wife leaves him. Feels broad and middle of the road.
Earth to Echo Trailer – I'll recuse any snarky comments only because this looks like it could be this generation's The Explorers.
Force Majure Trailer - One of the best trailers I've seen all week. Just a delight.
Annie Trailer – Looks perfect for a 10 year-old girl.
Snowpiercer Trailer – Of the half dozen trailers I've seen for this, I'm convinced, OK? Stop already with spoiling even more about this movie.
What If Trailer – Interesting feel for a rom com. I do like that Michael Dowse is at the helm for this.
Kill the Messenger – Intense, while it does walk us through what feels like most of the story.
The Book of Life Trailer – Visually, just stunning.
A Walk Among the Tombstones Trailer – It does feel like a Taken sequel but that's not an entirely bad thing.