Relationship Disaster Movie 'Force Majeure' Gets US Distribution; Watch The Trailer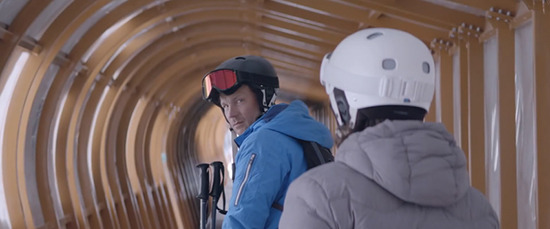 The Swedish film Force Majeure upends the disaster movie concept. A family finds its ski vacation disrupted when an avalanche threatens the mountain and lodge. And while disaster is averted on a grand scale, the brush with fear and death reveals something disturbing about the family patriarch, and creates some big problems. Check out the first Force Majeure trailer below.
While Winter Sleep was the biggest prize winner at this year's Cannes Film Festival, Force Majeure, by director Ruben Östlund, walked away with its own prize. The film competed in the Un Certain Regard section, which is meant to highlight "young talent and to encourage innovative and daring works." The grand prize winner in this category was White Dog, but Force Majeure took home the Jury Prize — previously won by films such as Police, Adjective and Tokyo Sonata.
This trailer makes the film look pretty great, and indeed Force Majeure earned some great reviews at the festival. The Telegraph called it a "brutal satire," saying it is the director's "latest brilliantly testing, laugh-as-you-wince experience." The Playlist echoed the satire estimation, calling it "a brutally smart and original film," while THR called it "another solid and provocative feature from Ostlund."
Magnolia will release the film in the US, reports Variety. Here's the plot summary, from the Cannes program.
A Swedish family travels to the French Alps to enjoy a few days of skiing. The sun is shining and the slopes are spectacular, but during a lunch at a mountainside restaurant, an avalanche turns everything upside down. With diners fleeing in all directions, mother Ebba calls for her husband Tomas as she tries to protect their children. Tomas, meanwhile, is running for his life... The anticipated disaster failed to occur, and yet the family's world has been shaken to its core, a question mark hanging over their father in particular. Tomas and Ebba's marriage now hangs in the balance as Tomas struggles desperately to reclaim his role as family patriarch.