LeVar Burton Launches 'Reading Rainbow' Kickstarter Campaign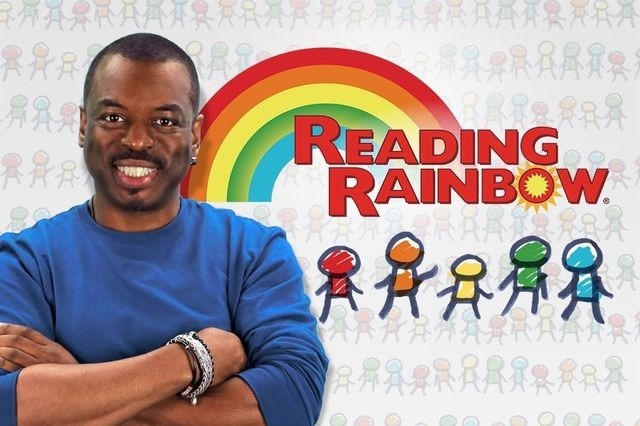 After Veronica Mars successfully Kickstarted its way to a movie sequel, it seemed like every dead TV series was talking up the potential for a crowdfunded revival. So far, most of that chatter hasn't amounted to much.
But LeVar Burton has already gotten a step further than most of them by starting an actual Kickstarter campaign to bring back Reading Rainbow, the long-running educational kids' series. Naturally, this means he's got some special Star Trek prizes to offer his geekier supporters. Hit the jump for all the details on the Reading Rainbow Kickstarter campaign.
However, Burton now wants to bring back Reading Rainbow for real — or at least, a new version of it that he wants to make available to "any child, anywhere." Check out his pitch video below.
According to Burton, "1 out of every 4 children in America will grow up illiterate." He hopes to combat the problem by making Reading Rainbow's digital collections of books and video field trips available to any child with Internet access, and by putting Reading Rainbow in 1,5000 disadvantaged classrooms across the country for free.
Which is all well and good, but if you're just interested in Star Trek swag, Burton is also happy to oblige. Star Trek-specific rewards range from a signed headshot of Burton ($110) to a private dinner and a chance to wear Geordi La Forge's iconic visor ($10,000). Sounds pretty sweet — unless you're Troy Barnes, in which case you may want to stick with the lower-level prizes.
For more details on how you can help the kids of America, or score Star Trek prizes, and/or do both at once, visit the official Reading Rainbow Kickstarter page.