Johnny Depp Will Play Harry Houdini, "America's First Superhero"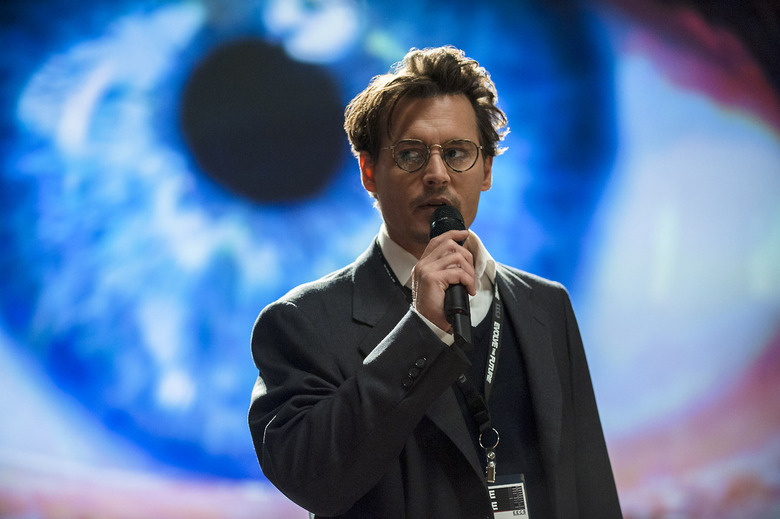 Johnny Depp is getting in on the superhero game. Kind of. The A-list actor is in talks to portray Harry Houdini in Lionsgate/Summit's The Secret Life of Houdini: The Making of America's First Superhero.
As the title suggests, this isn't about Houdini as a mere escape artist. No, in this version of events, he's also a secret spy who's "part Indiana Jones and part Sherlock Holmes." More details after the jump.
The Secret Life of Houdini movie has been in the works for several years already. Gary Ross was eyeing the film as a potential Hunger Games follow-up in 2012. When that didn't pan out, Joe Wright took a turn flirting with the project. Current director Dean Parisot (Red 2) finally wound up at the helm last summer.
Depp is coming off of Transcendence, the latest in a string of critical and commercial disappointments for the actor. But his fortunes could be changing soon. He appears in Disney's star-studded musical Into the Woods this December, and is currently shooting the Whitey Bulger biopic Black Mass. Once that's done, Depp will move on to shooting the Alice in Wonderland sequel Through the Looking Glass.
Beyond that, it's unclear whether The Secret Life of Houdini or Pirates of the Caribbean 5 will go first. Lionsgate reportedly wants Houdini to enter production in November, which means Depp wouldn't be able to get to Pirates until 2015. No release date has been set for either film.