Michael Haneke's New Film Is 'Flashmob'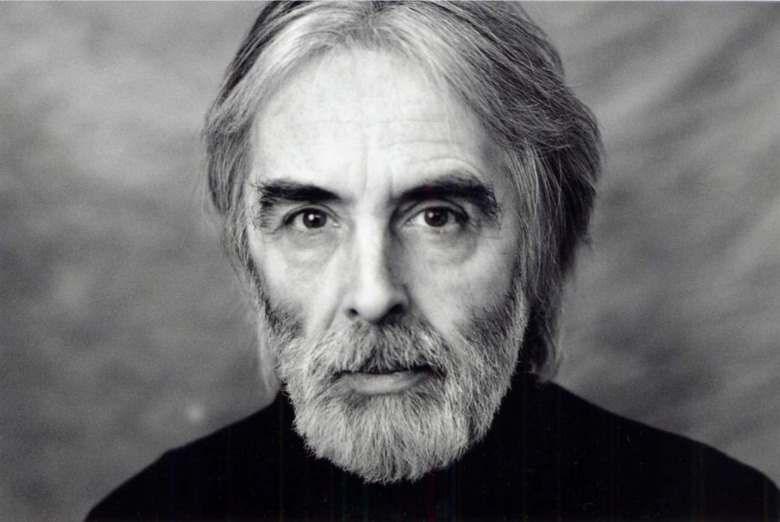 This year's Cannes Film Festival may have come and gone without a new film from Austrian director Michael Haneke (who won the 2012 Palme d'Or with Amour), but it looks like the filmmaker could hit the 2015 festival with his next film. Haneke is prepping to shoot a movie called Flashmob this summer, which means it should be rolling soon. This sounds like it is probably the culmination of ideas Haneke was toying with starting back in 2010, and we've got more details below.
Film Comment reports that Flashmob is set partly in the US, and features a set of characters who meet via the Internet. The director told the magazine that the film explores "the fragile relationship between media and reality," and that the stories of the various characters come together in a flash mob at the end of the film. Knowing Haneke, this might not be a bunch of people dancing for 30 seconds in a public square, but something more unusual.
Back in 2010, before making Amour, Haneke was said to have dropped the project that eventually became Amour in favor of developing a film "about the Internet," with locations planned around the globe. That movie didn't happen at the time, but based only upon the relatively scant details we have at this point, Flashmob sounds like it could be that project given new life. That idea is bolstered by a German report from 2011 (via The Playlist) that Haneke was developing a film about flash mobs and the Internet.  
Despite the fact that this could be shooting very soon, we don't have any reports on casting or specific locations for the film. But with summer approaching, we should get more info shortly; a cast list should, at the very least, surface quickly.